Tonnie Sammartano
Continuing Lecturer in Dance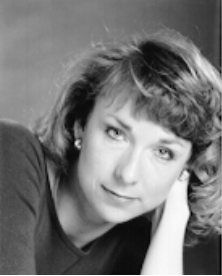 (858) 534-1080
9500 Gilman Dr
Mail Code: 0344
La Jolla , California 92093
Biography
Education
Office
Biography
Biography
I have observed in myself an interest in making dance which starts in a familiar and personal place. I have also observed my desire to watch movement evolve, to watch its transformation as it turns into something surprising and unexpected. More importantly, I have observed my interest in constructing creative formats that bring about nontraditional research processes and my inclination towards collaborative work.
Looking back on my collaborative history, I have come to realize how working in a collective atmosphere has influenced the kind of artist I am today. Many skills have developed in me: the ability to lead and guide, coordinate and problem-solve and skills of resilience and adaptability. It has been through collaborating with other artists that I have found a greater understanding of myself and my craft. And it is this kind of collaborative spirit and creative structure that I attempt to bring into my teaching.

I have taught for the Department of Theatre and Dance at the University of California, San Diego for over 20 years. I strive to instruct in ways that are both informative and challenging. I aim to create an environment that allows students to take risks and investigate movement capacities through embodied, experiential learning. I invite students to reflect and articulate their experiences, question movement theories, and simply try things out. I encourage collaborative projects, discussions and the sharing of differing perspectives. In addition to my teaching at UCSD, I serve as Associate Artistic Director at transcenDANCE Youth Arts Project. The transcenDANCE mission is to guide youth in underserved San Diego communities to transcend barriers, expand ambitions, and create positive change, through dance and performance. We target high school students from neighborhoods, such as City Heights, Barrio Logan and National City. The process is a shared experience, a co-ownership, where many artists around the community are working side-by-side with youth: researching, exchanging ideas, problem solving and putting pieces together, all contributing to the outcome of the final work.

Through the years, my work here in San Diego has created a reputation through performance, on-going activities and collaborations, identifying me as an active dance contributor. In 1995, I commissioned three local choreographers to set work on me for an evening of solos, "Three Choreographers, One Dancer". In 1997 I commissioned five choreographers, who set solos on me for a showcase entitled "5x1" (5 choreographers, one dancer) and then again in 1999, I repeated the showcase with a new set of choreographers. In 2001, I expanded the collaborative project to include three additional dancers, five choreographers, a composer and two movement manipulators, whose sole job was to tear up, rearrange and then piece back together an evening long work entitled "Under the Tongue". In 2007 a new set of artists were invited to repeat the creative structure in an evening entitled Eleven Heads Project- "Uprooted". In 2012, I collaborated with film maker; Mark Sissone and music composer; Kristopher Apple in an evening of film and dance entitled "/hom/". Under this collaborative format I performed works by Joe Goode, Kim Epifano, Nina Martin, Mary Reich, Stephanie Gilliland, Christopher Pilafian, Patricia Sandback, Nancy McCaleb, Jean Isaacs, Yolande Snaith and several others. I received the 1998 and 1999 San Diego Area Dance Alliance Tommy Award for excellence in individual performance and the 1999 SDADA Tommy Award for recognition for the "5x1" Project. Throughout the years, my inclination towards collaborative processes and nontraditional creative structures continue to influence the way I work today. I believe my reputation and experience in the field reflects back onto my students. I thoroughly enjoy performing and teaching dance and I try to transmit that joy to my students.
Education
Education
MA, Interdisciplinary Studies in Theatre and Dance
Research Areas
Modern Dance
Office
Office
Wagner Dance Bldg.