Alison D. Smith
Continuing Lecturers in Dance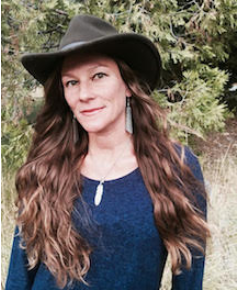 (858) 534-1080
9500 Gilman Dr
Mail Code: 0344
La Jolla , California 92093
Biography
Education
Office
Biography
Biography
Alison D. Smith is a Guild Certified Feldenkrais Practitioner®, movement educator, dancer, and lecturer in the Theatre and Dance Department at the University of California, San Diego, where she has been teaching since 2004. She holds a BA in Anthropology from UC San Diego, a MFA in Dance from UCI, and a yoga certification from White Lotus in Santa Barbara. Her multiple roles as an artist, teacher, wife, yogini, avid surfer, and mother of two young children inform her passion and zealous research in all movement. Smith's teaching and artistic work is influenced by a merging of her early conservatory classical ballet training at the San Francisco and Pacific Northwest Ballet schools, and her present contemporary movement investigations in the Feldenkrais Method of Somatic Education, improvisation, trance dance, and yoga.

Smith began dancing on the Central Oregon Coast with Nancy Mittleman- Merkens and has had the pleasure of a life full of movement. Her dancing path has been illuminated by her experiences with The Eugene Ballet Company, Ballet Pacifica, Stephanie Gilliand, eight years working with Jean Isaacs and San Diego Dance Theatre, Margaret Marshall, Christopher Pilafian, Joe Goode, Anna Halprin, Kim Epifano, Lisa Naugle, Donald McKayle, Risa Steinberg and the work of Jose Límon, Yolande Snaith, Allyson Green, Joe Alter, John Malashock, Shiva Rea, and the amazing faculty, guest artists, and students that pass through the studios of the dance building at UC San Diego.

Her choreography has been presented at UC San Diego, UC Irvine, San Diego State University, Palomar College, Jean Isaacs San Diego Dance Theater's site-specific Trolley Dances, The 10th Ave. Theater, Sushi Performance and Visual Arts, The Electric Lodge in Venice, Dance Camera West Festival (Los Angeles); Colorado College Dance Festival (CO); Frederick Lowe Theater (NYU); Constanta Opera House (Romania); and CECUT (Mexico).
Education
Education
BA in Anthropology, University of California, San Diego
MFA in Dance, University of California, Irvine
Yoga Certification, White Lotus, Santa Barbara
Research Areas
Ballet, Somatic Education, improvisation, trance dance, yoga
Office
Office
Wagner Dance Building