Undergraduate Graduation 2022

Undergraduate Graduation 2022
 The undergraduate ceremony took place in the Potiker Theatre on June 3 at 4pm.
Join us in congratulating these amazing directors, actors, designers, stage managers, technicians, dancers, dramaturges, playwrights, singers, artists, and scholars!
To learn more about all-campus commencement, visit: https://commencement.ucsd.edu/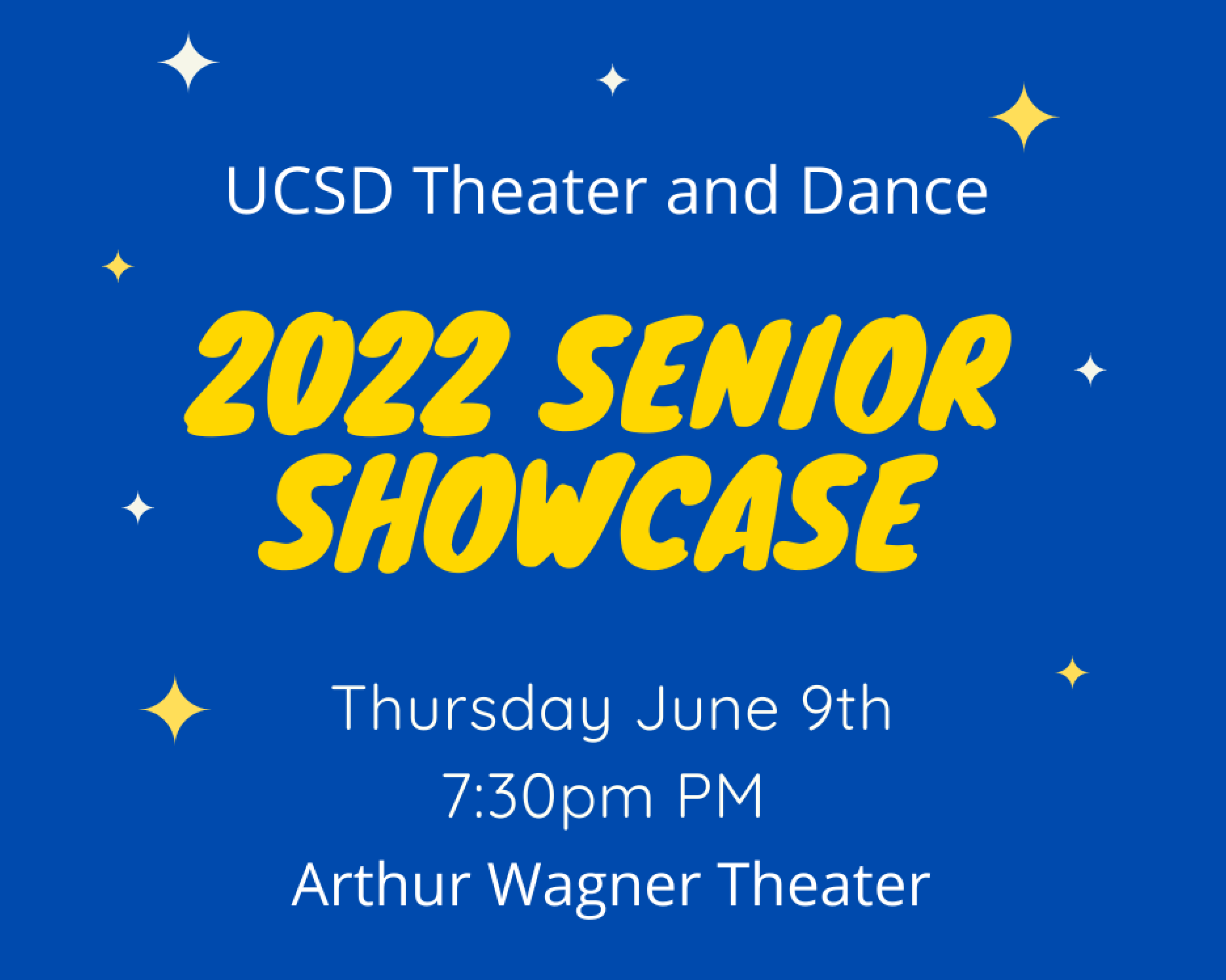 Undergraduate Showcase
Explore Undergraduate Showcase 2022. Graduating seniors will be ending their time at UCSD with a final performance of their choice. Join us in witnessing their artistry and for one last bow!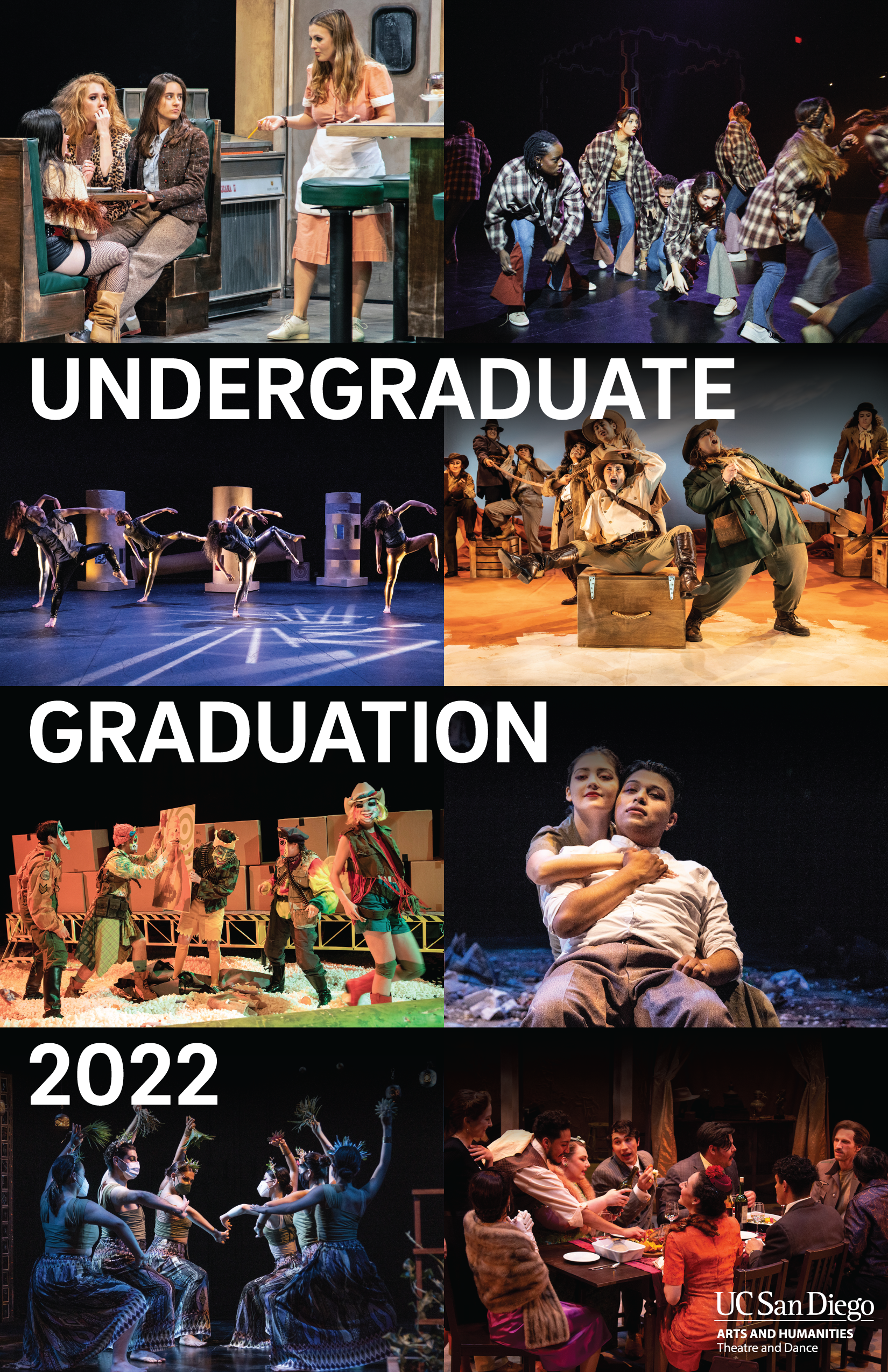 Click image to view full graduation program