The Class of 2022
 Join us in congratulating these amazing directors, actors, designers, stage managers, technicians, dancers, dramaturges, playwrights, singers, artists, and scholars!
Bold italic text
  =  student receiving honors for the completion of an honors thesis
.
*  =  student participating in undergraduate showcase.
†  =  student receiving a departmental award.
Graduating Theatre Majors
Avina
Valeria Guadalupe
Baig
Ahmed Asghar*
Becerril
Patricio Antonio

† 

Brady
Emma Christine
Burgess
Alana Kathleen

† 

Calderon
Natalie Noelle
Camacho
Zane Davis
Casas
Sophia Rose

† 

Castro
Diego Enrique
Cronan
Emily Rose
Dewey
Melissa Michelle
Diaz
Benjamin

† 

Donner
Sophia Alix
Drexler
Charlice Melody
Duncanson
Christina Marie Elizabeth
Ehrlich
Sophia
Escobar
Marcus

† 

Foley
Caleb Thomas

† 

Fullington
Piper Lillian
Gao
Weiqi
Ginn
Melina Jailee
Hallie
Niles Andrew
Hays
Ruby Dean

† 

Hidalgo
Kris Francis Lumahan
Johnson
Jaz

† 

Kahn
Erica Danielle

† 

Kirby
Kayleb Jane
Koelker
Kaci Jane
Lebaron
Gabriela Michelle
Martinez
Judy*
McLaren
Ben

† 

McGinnis
Alexa Maris

† 

Milon
Hannah Rose
Mitchell-Silbaugh
Kalia
Nieves
Angel Anthony

† 

Nii
Tyler Keola

† 

Olson
Andrew Brent
Oppermann
Anton
Paz
Joseff Arturo

† 

Peacock
Brianna Nicole
Puentes
Manuel
Ramirez
Carlos Antonio
Rinzler
Trevor Ryan
Rios
Eduardo Eddie*
Ripchik
Meghan Nicole
Rivas Navarro
Ericka Kisbel

† 

Scheding
Juliana
Serna
Lizzeth
Shilts
Ashley Grace
Spencer
EmmaJo E

† 

Stein
Abby Rose
Stern
Jillian Shane*
Stommel
Joseph David
Taylor
Sarah Michelle
Trevino Gurrola
Miguel Enrique
Villeda Torres
Frida Alejandra

† 

Wan
Zhuoqing
Wang
Anne Marie
Wang
Shiuan Yi
Wang
Xinyi
West
Anya Karin
Wong
Grace Lin
Xue
Hongyu
Ye
Zifeiyang
Zhang
Runjia
Graduating Dance Majors
De La Torre
Adriana
Kessinger
William Anthony
Kim
Nathan L
Pulido
Steven
Rivas
Naomi Nataly
Yang
Boning
Zapien
Louis

† 
Graduating Double Majors
Coates
Damien Christopher

† 

Kahn
Erica Danielle
Mahadev
Shankar
Maloney
Brianna Elise

† 

Wang
Anne Marie*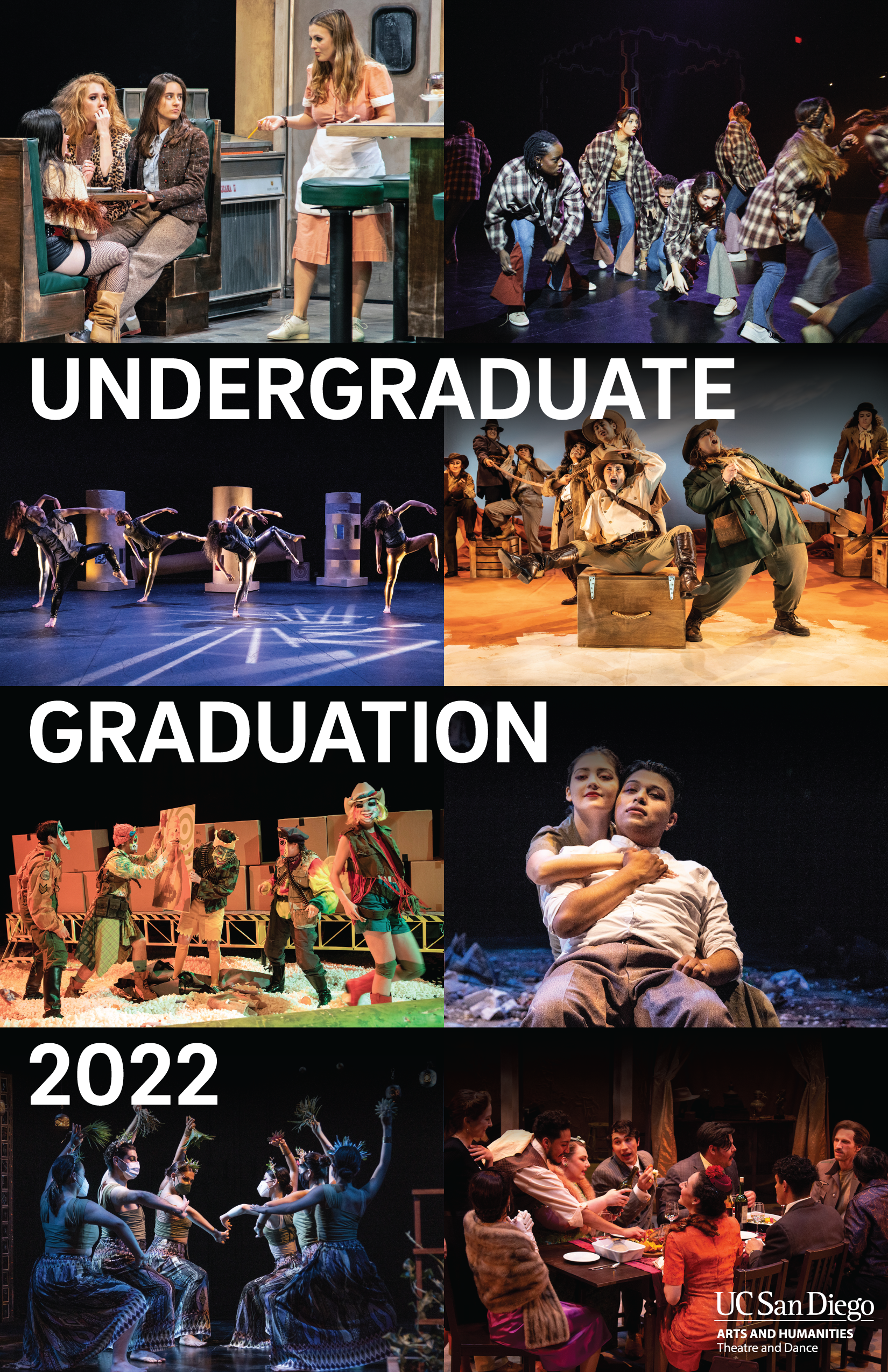 Click image to view full graduation program