Luther James
Faculty In Memoriam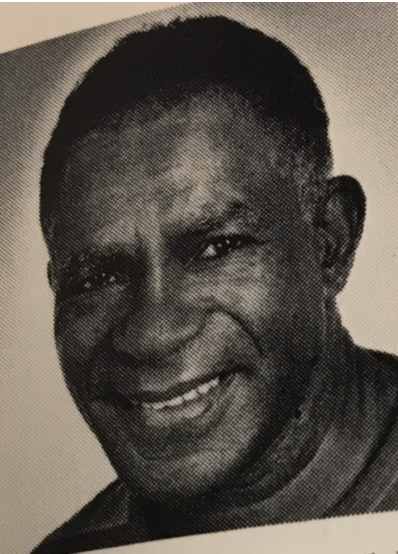 9500 Gilman Dr
Mail Code: 0344
La Jolla , California 92093
Biography
Biography
Luther James (August 8, 1928 – February 5, 2006) received his training in theatre at the Dramatic Workshop of the New School for Social Science and the Actor's Studio, both in New York City. During his time as a student he was the recipient of the prestigious John Hay Whitney Foundation fellowship as well as the Ford Foundation fellowship.

Before coming to UC San Diego in 1980 he taught at the American Conservatory Theatre & Stage Group in San Francisco, at California State University in Northridge, CA and at the Lee Strasberg Institute in Los Angeles. He also served as head writer at KQED-TV (public broadcasting system) in San Francisco and held a position as Associate Producer at Columbia Pictures Television. Luther James came to UC San Diego with a teaching background, but he was first and foremost a professional theatre director, and his standing in the theatre community, especially the black theatre community, was one of reverence for his ability to open doors for all black artists who followed him. James was a first-rate educator and artist, an accomplished director and incisive thinker. These qualities earned him national recognition in his field and enabled him to make significant contributions to Black drama in the United States.

He made history when the Oregon Shakespeare Festival invited him to direct a production of Athol Fugard's Sizwe Bansi is Dead in 1980. This made him the first African-American director to direct at this prestigious theatre. Subsequently, he went on to direct Paul Robeson at the Berkeley Stage Company, The Island at the Oregon Shakespeare Festival, Sophisticated Ladies at the Lorraine Hansberry Theatre in San Francisco and Joe Turner's Come and Gone at the Sacramento Theatre Company.

In 1987 Professor James conducted a six week study/seminar for Brazilian actors and directors on "Stanislavski and the Actor's Studio" at the University of Sao Paulo. He also conducted workshops and consulted on theatre development in Zinbabwe for the US Information Agency in 1988. He served as a member of the Ethnic Minority Coordinating Committee of the Writers Guild of America and as a member of the Director-Producer Cooperative Committee of the Affirmative Action Committee and Negotiations Committee of the Directors Guild of America.

Professor James retired from UC San Diego in 1993.