Floyd Gaffney
Faculty In Memoriam / Founding Faculty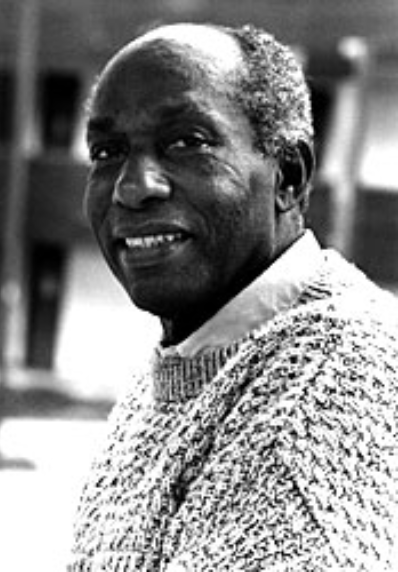 9500 Gilman Dr
Mail Code: 0344
La Jolla , California 92093
Biography
Biography
Floyd Gaffney (June 11, 1930 – July 19, 2007) began his career in theatre as a dancer. He earned a Bachelor of Arts degree in Dance from Adelphi University in 1959, went on to earn a Master of Arts degree in Theatre Arts from Adelphi in 1962, and then earned a PhD in Dramatic Theory and Criticism from Carnegie Mellon University in 1966.

From 1966 to 1969 he was an Assistant Professor at Ohio University and then went on to become Associate Professor and Co-Chair of the Black Studies at the University of California at Santa Barbara's Drama Department from 1969 to 1971. That same year the University of California at San Diego recruited Floyd as professor of dance and theatre. He was one of only two instructors who taught theatre at UCSD and he became one of the founders of the Department of Theatre and Dance, along with Arthur Wagner. He served the University, participating as a member of many University Committees and organizations such as the Black Faculty and Staff Association, the UCSD Graduate Council, the Intercampus Cultural Exchange Committee, the Faculty Mentor Program the Committee on Education Abroad Program. He also served the theatre community by being active in many theatre organizations like the Black Theatre Network, the California Arts Council, the Confederation for the Arts, the City of San Diego Commission for Arts and Culture. Floyd taught at UCSD until his retirement in 1994.

He continued to professionally direct, act, and choreograph all during his tenure at UCSD. He directed more than 80 productions on local and national stages including Fences, One Monkey Don't Stop No Show, Guys & Dolls, Ma Rainey's Black Bottom, and The Colored Museum Shakin's the Mess Outta Misery. Floyd's connection with Southeast Community Theatre in San Diego began in 1971 when he directed Death of A Salesman. He savored the fervor and passion of gospel music and introduced San Diego theatre audiences to plays extolling the black church and spirituality: Tambourines to Glory, Blues for a Gospel Queen and the Amen Corner.

Dr. Gaffney was the recipient of a multitude of awards. In 2006 he received the KPBS Patte Lifetime Achievement Award for Theater Excellence for "35 years of galvanizing the community with socially relevant theater and from bringing new voices to San Diego stages". He received the KPBS Patte Award for theatre Excellence/Outstanding Ensemble for the drama Before It Hits Home, the Outstanding Educator of America Award and the Lifetime Achievement Award from the Palavra Tree in 2007, including countless other awards for outstanding achievement in creating artistic excellence and quality theatre.