Patricia Rincon
Emeritus Faculty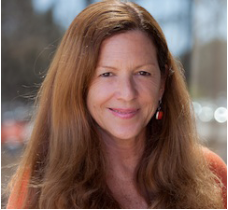 9500 Gilman Dr
Mail Code: 0344
La Jolla , California 92093
Biography

Education

MFA in Dance and Choreography, United States International University


Biography

PATRICIA RINCON received her BFA and MFA in Dance and Choreography from the United States International University School of Performing and Visual Arts. She has performed, directed, choreographed and participated in annual workshops and performances in Mexico, Argentina, Europe, and California. As Artistic Director of Patricia Rincon Dance Collective she has continued developing the annual Blurred Borders International Dance Festival series and the Myth Project: American Dream dance-theatre series, set in San Diego each year. The company completed a performance tour to Buenos Aires, Argentina in 2012, and in 2013 returned to Switzerland to perform in the TANZINOLTEN International Dance Festival, with additional performances at the Aula Rämibühl Theatre in Zurich.

Patricia has been awarded numerous University of California San Diego (UCSD) research grants for research and development on the documentary film series Latino Now: Landscape of Desire about the American Dream and the immigration debate. Filmed in Mexico, Argentina, and California, it has been screened in Buenos Aries, San Miguel de Allende, Mexico, and in San Diego at the San Diego Repertory Theatre production of Tortilla Curtain. Patricia's video-film Waiting has been selected into various film festivals, including the 15th annual San Diego Latino Film Festival in March 2010. Patricia recently returned from Mexico where she was doing additional film research for The Myth Project series. Her company has performed in the 2013 inauguration of the La Jolla Playhouse's WOW Festival, at the Bellas Artes in San Miguel de Allende, the Cuerpos Entransito International Dance Festival at the Centro Cultural Tijuana Performing Arts Center, as part of UCSD's University Events Office National Dance Series, the San Diego Museum of Contemporary Arts Partnership Program, at the TANZINOLTEN Dance Festival in Switzerland, as well as numerous times at the former Sushi Performance and Visual Arts space. In 2011 she was artist-in-residency with her company at the prestigious IUNA Instituto Universitario Nacional de Arte in Buenos Aries. Each summer for the past 30 years Ms. Rincon has been invited to annual artist-in-residencies at the Universities of Heidelberg, Frankfurt, Mannheim, and in Konstanz, Germany. She also taught for many years at universities in Zurich, Bern, and Lugano, Switzerland. Patricia is former Chair of the Encinitas Commission for the Arts, where she lives. 2014 marks the 32-year anniversary of the Patricia Rincon Dance Collective.