Andrei Both
Emeritus Faculty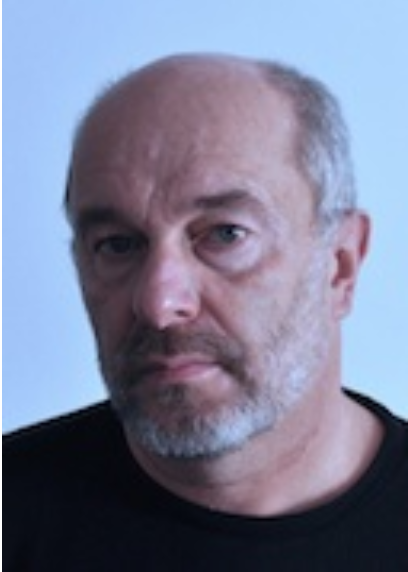 9500 Gilman Dr
Mail Code: 0344
La Jolla , California 92093
Biography

Education

Institute of Fine Arts in Bucharest


Biography

Andrei Both has a career that spans over a 30-year period, designing a large number of productions for theatre and also production design for film. Studied scenic design at the Institute of Fine Arts in Bucharest and began his career at The MIC Theatre that was at the epicenter of theatrical excellence in the early eighties. Shows like To Clothe the Naked by Luigi Pirandello and Master and Margareta by M. Bulgakov won him two National Awards for Best Design.

He made his American debut in 1987 with Harold Pinter's The Birthday Party, at The Guthrie Theatre in Minneapolis, where he also designed sets for Shakespeare's Measure for Measure.

He continues his design career both in Europe and North America designing sets for a large number of productions. His designs have been seen internationally in numerous theatrical venues: UBU Rock (American Repertory Theatre), The Glass Menagerie (La Jolla Playhouse, USA), Julius Caesar (Seattle Rep. USA), A Month in The Country (Canada), Hamletmachine (Romania), The Misanthrope (Israel), Oedipus Rex (Opera-International Bartok Festival-Switzerland), Waiting for Godot (The Lyric Theatre, Ireland) nominated for The Irish Times ESB Award for Best Design in 2000, also King Lear (Hungary), As You Like It (Israel), A Midsummer Night's Dream (Israel), Waiting for Godot (Canada), Three Sisters (Romania), Danton's Death ( Seoul Opera-South Korea). The Portrait of Dorian Gray earned him a UNITER Award for Best Design in 2005 and in 2010 he received a UNITER Award for Lifetime Achievement.

Teaching design has been a constant part of his professional life and a logical extension of his knowledge of design and professional experience. He has taught design at the Academy of Fine Arts in Bucharest (Romania) at The Department of Visual Arts (Tel Aviv) several master classes in production design for film at The Norwegian Film School, at The Department of Theatre (University of Wisconsin, USA) and for the last two decades he has been a Professor of Design at The University of California, San Diego.

He is the recipient in 2011 of The Artists Emeritus Award given by the Government of Hungary for outstanding cultural achievements.