Kyle Donnelly
Emeritus Faculty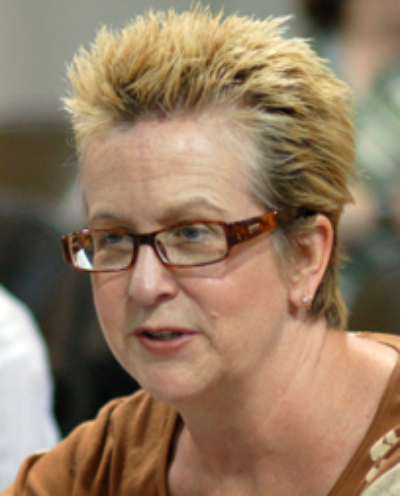 9500 Gilman Dr
Mail Code: 0344
La Jolla , California 92093
Biography

Biography

Kyle Donnelly has been a professional director for the past 30 years, working in many of American's top regional theatres.

She has had a long association with Arena Stage in Washington, DC , having been Associate Artistic Director from 1992 to 1998 and directed such productions as Well, She Loves Me, Born Yesterday, Tom Walker, The Women, Lovers and Executioners, The Miser, Molly Sweeney, A Small World, Dancing at Lughnasa (winner of Helen Hayes Award for Best Production), Summer and Smoke, A Month in the Country, The School for Wives, Misalliance, Polk County (Helen Hayes Award for Best New Musical), Plough and the Stars, Shakespeare in Hollywood and others. She directed the American premiere of Brian Friel's Give Me Your Answer, Do! Off Broadway for the Roundabout Theatre and has directed at the O'Neill Theatre Festival (Spoon Lake Blues), Old Globe (Opus, Orson's Shadow, Midsummer Night's Dream), Seattle Repertory (Constant Wife, Three Musketeers), Williamstown Theatre Festival (Philadelphia, Here I Come!), Goodman Theatre (The Rover, Dancing at Lughnasa), Steppenwolf Theatre (Molly Sweeney), Huntington Theatre (Ah, Wilderness!, Hyde Park, Aristocrats, Little Foxes), American Conservatory Theatre (Constant Wife), McCarter Theatre and Berkeley Repertory (Polk County), Ford's Theatre (State of the Union), Court Theatre (Pygmalion, Paradise Hotel), the Humana Festival at the Actor's Theatre of Louisville (Zara Spook and Other Lures), A Contemporary Theatre (Collected Stories) Alabama Shakespeare Festival (The Rivals), Studio Theatre (Baltimore Waltz), Signature Theatre (Three Nights in Tehran), Alliance Theatre (To Kill a Mockingbird) and many other regional theaters around the country.

She founded her own acting studio called the Actors' Center in Chicago which was a leading training center for actors in that city from 1982 - 1992. She is a member of SSDC and winner of the Alan Schneider award from TCG, AT&T Onstage Award, the Helen Hayes Award and the Joseph Jefferson Award and held the Arthur and Molli Wagner Endowed Chair in Acting at UC San Diego.