Michelle Huynh
Fourth-year PhD Candidate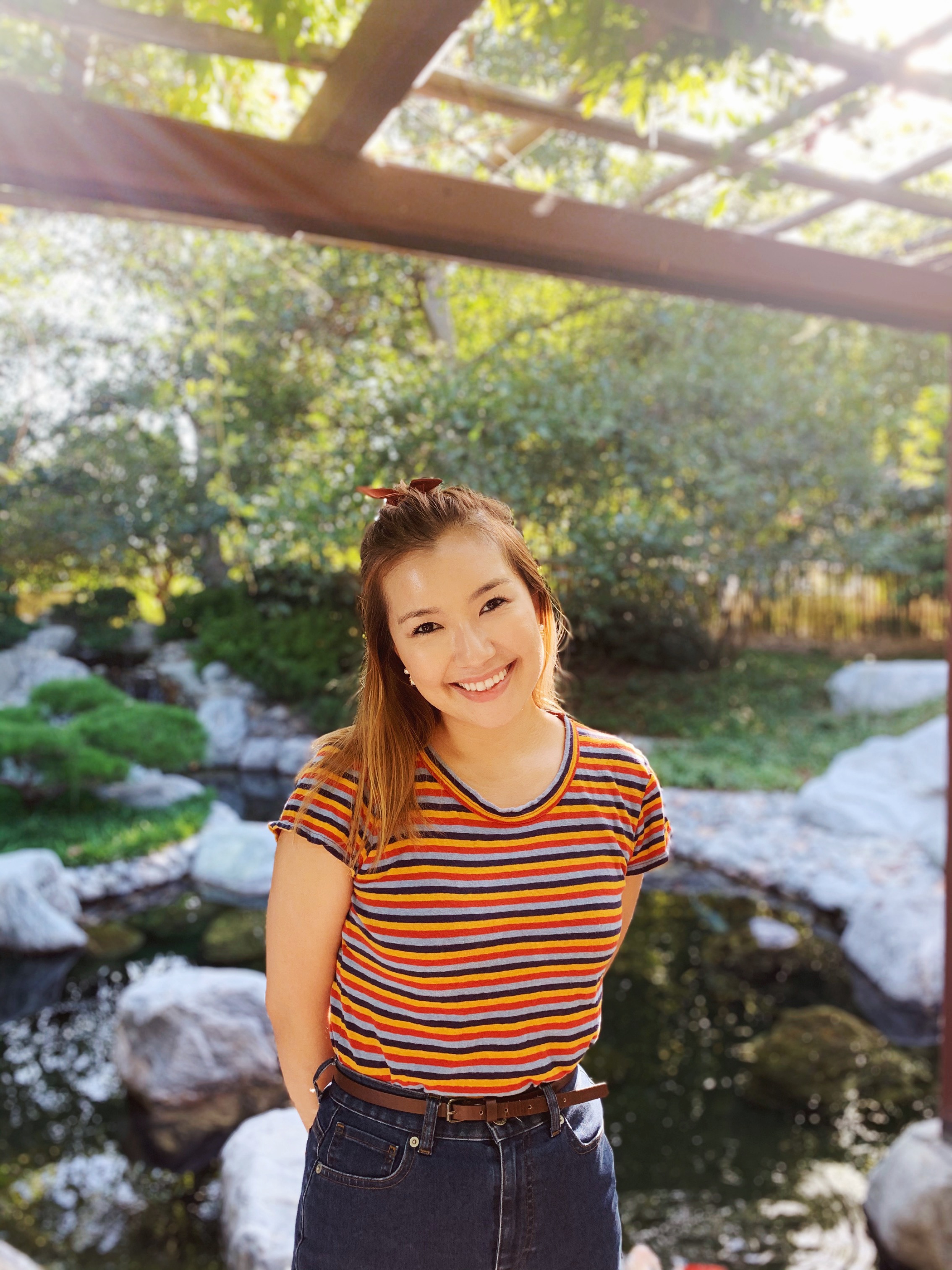 9500 Gilman Dr
Mail Code: 0344
La Jolla , California 92093
Biography
Research
Education
UCSD Credits
Biography
Biography
Michelle Huynh is a fourth-year PhD candidate at UCSD. She is a theatre practitioner and performance studies scholar, specializing in traditional Asian performance, intercultural theatre-making, and practice-as-research methodology. Her artistic projects consist of directing, choreographing, and acting in productions that utilizes and translates Asian theatre styles to the western stage. She has been trained under master artists from all over the world in various Asian performance genres, such as Thai and Balinese dance; Japanese noh, kyogen, and kabuki; and Chinese jingju and chuanju. She has been invited to present at academic conferences and to perform in theatre festivals in the US, Asia, and Europe to showcase both her scholarship and artistic work.
Michelle's research exists at the intersection of Southeast Asian performance, cultural studies, global Asias, and affect theory. Using an interdisciplinary methodology that integrates autoethnography, approaches to memory, and performance studies practices, her overall dissertation project focuses on how pleasure, sensuality, and performance construct the complex and unique South Vietnamese affect. She is most interested in investigating how these qualities of pleasure found within transnational South Vietnamese urban spaces and nightlife culture define what South Vietnameseness is.
Prior to moving to San Diego, she lived in Honolulu, Hawaii, where she was born and raised. She attended the University of Hawaii at Manoa, where she received her BA (Honors) in Theatre and English, and her MFA concentrating in Asian Theatre Performance, where she was awarded the FLAS Fellowship and John Young Foundation for the Arts Scholarship. Michelle also holds a Po'okela Award and the James R. Brandon Award for Excellence in Asian Theatre. 
UC San Diego credits: Fifty Boxes of Earth (choreographer), Sotoba Komachi (director), IYA: The Ex'celen Remember (co-artistic facilitator), Backwaters (Dramaturg).
Research
Research
Southeast Asian performance studies, Asian/intercultural theatre, cultural studies, affect theory, ethnographic and practice-as-research methods
Education
Education
MFA in Asian Theatre Performance, University of Hawaii at Manoa
Thesis: "A Self-Reflexive Analysis on Asian Theatre Methods in Traditional Chinese and Contemporary Intercultural Theatre Productions"
BA (Hons) in Theatre and English, University of Hawaii at Manoa
UCSD Credits
UCSD Credits
Fifty Boxes of Earth (choreographer)
Sotoba Komachi (director)
IYA: The Ex'celen Remember (co-artistic facilitator)
Backwaters (Dramaturg)