Bobby McElver
Interim- Chair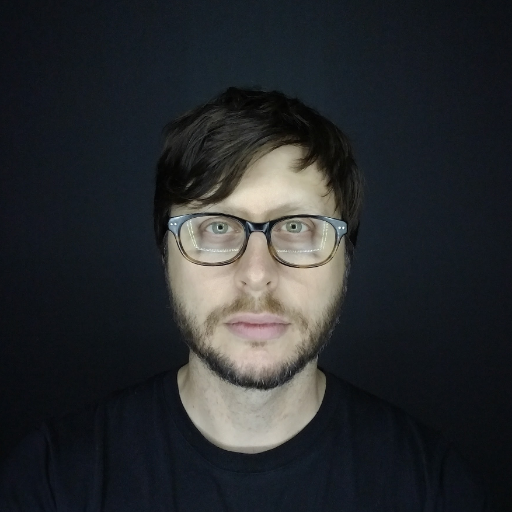 (858) 534-1080
9500 Gilman Dr
Mail Code: 0344
La Jolla , California 92093
Biography
Biography
Bobby McElver works in theater, dance, music and spatial audio for the performing arts. As a member of the iconoclastic Wooster Group from 2011 to 2016, he worked closely with founder and artistic director Elizabeth LeCompte on several of their experimental works, including "Early Shaker Spirituals," "The Room," "Vieux Carré," "Hamlet," "Early Plays," and more. 
McElver was nominated for a Bessie Award, honoring exceptional achievement by independent dance artists presenting their work in New York City, for Outstanding Sound Design-Original Music for The Wooster Group's "Early Shaker Spirituals." As a company member, international touring performances included Paris, London, Tokyo, Brussels, Antwerp, Amsterdam, São Paulo, Santiago, Singapore, Oslo, Toronto, Edinburgh and Dublin, as well as coast-to-coast national tours.
As an artist-engineer, McElver's research focuses on developing new spatial audio technology — specifically Wave Field Synthesis and "sound holograms" — and applying the technology in context of an artistic work. In 2018 he fabricated a Wave Field Synthesis array with 372 loudspeakers based on research at The Curtis R. Priem Experimental Media and Performing Arts Center at Rensselaer Polytechnic Institute (EMPAC). One of the most extensive WFS arrays in the world, it allows him to place sound accurately in 3D space, creating "holophones," or sounds that float and move in physical space.
In 2017 McElver became the first sound designer to use overhead Wave Field Synthesis in a theater context, for Andrew Schneider's "After." The sounds move throughout the audience, accurately localizing in front of the array, for specific seats. The audience hears sound traveling in impossible ways, whispering in their ears, and moving through them. He has presented internationally on the use of this technology. Subsequent installations in 2018 and 2019 included EMPAC, The Public Theater, the Prague Quadrennial, On The Boards and MASS MoCA.
McElver is a current and ongoing associate artist with interactive-electronics artist Andrew Schneider, with whom he co-created The New York Times Critic's Pick "YOURARENOWHERE" (OBIE Award/ Drama Desk nomination), which was presented in Barcelona, Prague, London, Melbourne and Paris as well as nationwide. He also collaborated with award-winning choreographer Faye Driscoll on "Thank You for Coming: Play" (2016), and performs his score live with the ensemble. Additional artistic collaborators include Tina Satter (Half Straddle), Erin Markey, New York City Players, Kaki King, Daveed Diggs (Clipping), Julia Jarcho, James Allister Sprang, Young Jean Lee, Pavel Zuštiak (Palissimo), and many others.
In 2016 McElver was the associate sound designer for the initial NYC presentation of the Tony Award-winning musical "Hadestown," directed by Rachel Chavkin for New York Theater Workshop. Film work includes "Every Secret Thing," produced by Frances McDormand and directed by Amy Berg for The Tribeca Film Festival. He also live engineers large spatial audio systems, such as for T.S. Elliot's "Four Quartets," choreographed by Pam Tanowitz for the Barbican (London) and Royce Hall (UCLA). Additional live venues that he has performed at include Panorama Music Festival (New York City), St. Ann's Warehouse (Brooklyn) and REDCAT (Los Angeles).
Education
Education
BA in English Literature and Concentration in Music, San Francisco State University
Honors and Awards
2015 Nominated for Bessie for Outstanding Sound Design/Original Music for The Wooster Group's Early Shaker Spirituals
2015 Co-creator of Obie-award winning YOUARENOWHERE by Andrew Schneider
Teaching and Mentorship
2018 -2019 Visiting Lecturer & Sound Design Mentor. Department of Theatre and Dance, Williams College
2010 - 2019  Series of national and international workshops for Sound and In-Ear Technology for Experimental Theater (with The Wooster Group) and Advanced Audio Technology workshops with performance-maker Andrew Schneider