The Walk with Little Amal & Co- Laboratory - Chicanx Teatro Ensemble, Dance, Design & UCSD Center for Global Justice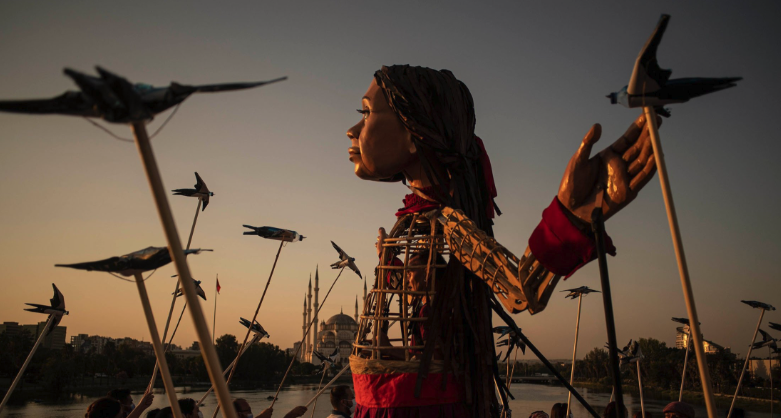 The Walk - Little Amal
U.S/Mexico Border
|
November 4
Co- Laboratory - Chicanx Teatro Ensemble, Dance, Design & UCSD Center for Global Justice
Casa Familiar
| December 9
A UCSD T&D Co-Laboratory with the UCSD Center for Global Justice and Casa Familiar Community Station to be presented in San Ysidro. This is a site specific community engagement project that will intersect with the giant puppet Little Amal, which is the centerpiece of a global performance art project called The Walk. Amal's journey as a simulated refugee girl who crosses international borders (U.S. into Mexico) is the starting point for the Co-Laboratory to bring awareness to current critical issues of environmental justice, war, socio-political issues, and their resulting impact on migration, immigration, and refugees, culminating in a collectively created performance event. The creative process will be led by Robert Castro, Chican Teatro Ensemble, Ana Maria Alvarez (Dance) and Victoria Petrovich (Design).
Content Warnings
coming soon
Tickets
Purchase tickets using the links below
Coming soon..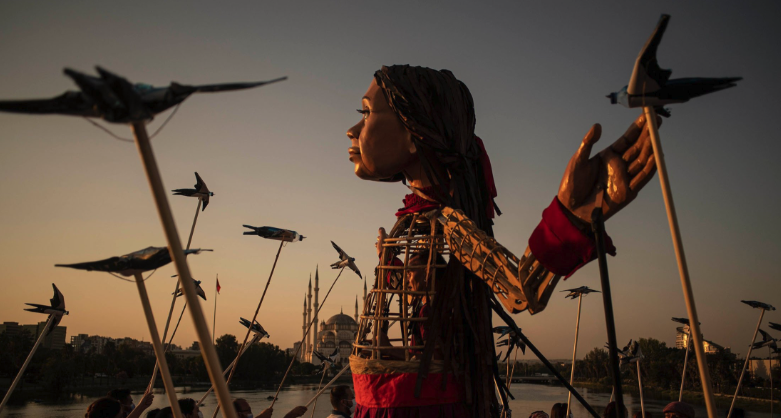 Coming soon: click image to view a digital program!
The Dancers
Coming soon..
  ick image to view a full digital prog