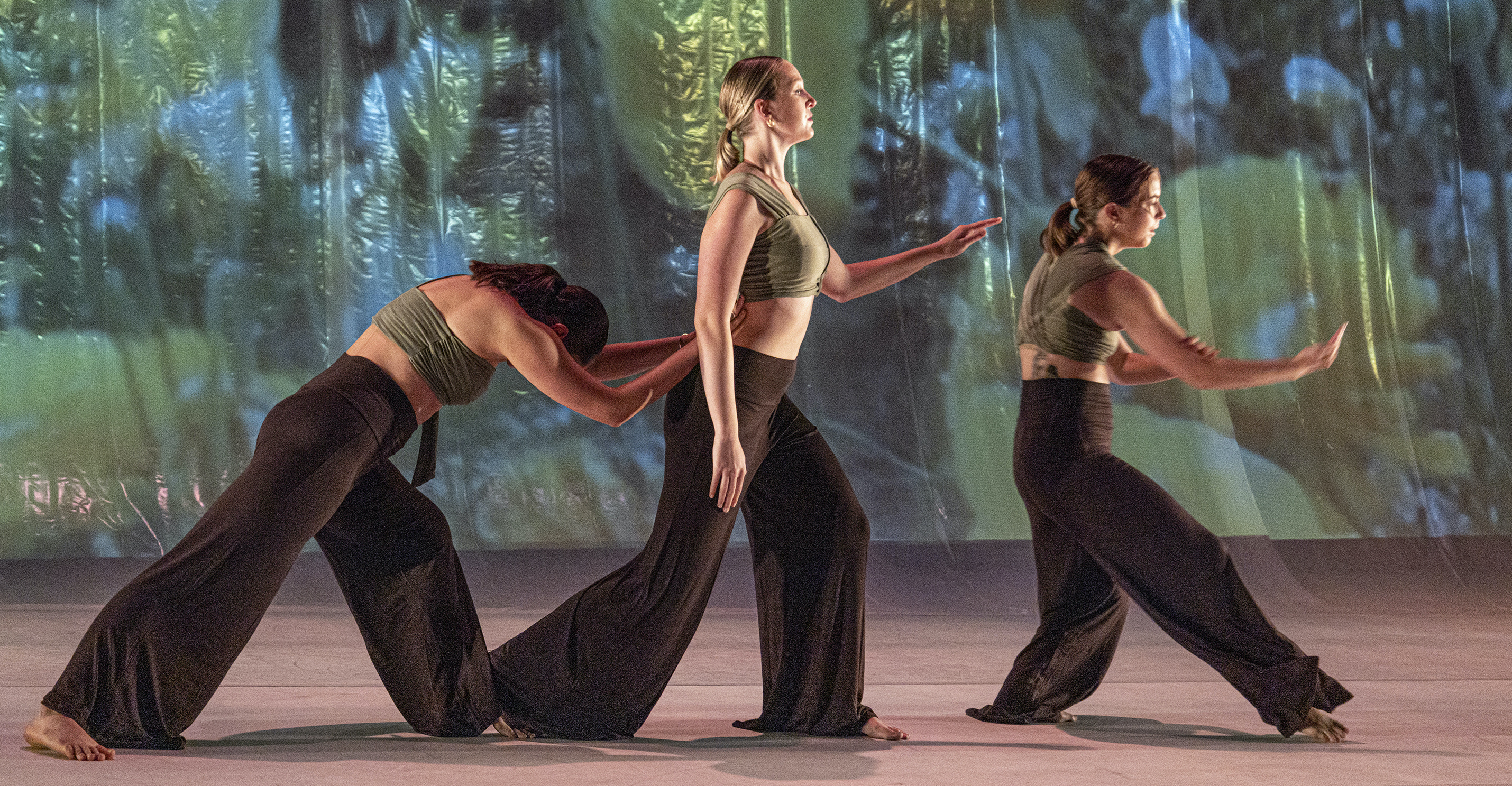 New Directions
June 8 - June 10 | Epstein Family Amphitheater
NEW DIRECTIONS
 is an annual opportunity for student dance makers, designers, and stage managers to collaborate in the creation of an evening 
of new original dance works. This year features a diverse selection of works, ranging from solos, to small and larger group pieces. A synthesis of varied cultural influences and dance styles ripples through the program, from hip hop inspired to classical Indian dance, ballet, jazz, modern and contemporary, showcasing the artistic visions and unique voices of these young dancemakers.
This year's concert features works by:
Lauren Lee
Brenda Estrada
Vrisika Chauhan
Mira Mitre
tsimnuj eugene vang
Odessa Laurie
Giovanna Francisco
Gage Stixrude-Bertelloni
Sabina Fritz
Patrick Li
Jillian Curry
Emmerson Lahey
Evelyn Rivera
Tickets
Purchase tickets using the links below
 
  Click image to view a digital program!
Movement Mentors: Ana Maria Alvarez and Marcos Duran
Production Stage Manager: Jonathan Fong
Assistant Stage Managers: Jenn Hernandez and Anne Collora
Production Assistants: Kelly Harold and Sparrow Naito
Yali Alsberg, Natalia Balderas, Claudia Bran, Ella Chan, Vrisika Chauhan, Jillian Curry, Alexia Demiroska, Brenda Estrada, Kaitlyn Fong, Giovanna Francisco, Sabina Fritz, Mila Gorobchenko, Himanshi Gupta, Shiyoo Kim, Emmerson Lahey, Scarlett Lanai, Odessa Laurie, Lauren Lee, Esme Lee-Gardner, Patrick Li, Grace Lin, Brittany Lockhart, Makenna Ma, Abigail Manzo, Emma Marti, Mira Mitre, Kaya Morales, Anya Rieder, Evelyn Rivera, Alexis Stahl, Gage Stixrude-Bertelloni, tsimnuj eugene vang, Annabelle Williams, Maile Wong, Sherry Zeng, Elaine Zhao
  ick image to view a full digital pro
About the Director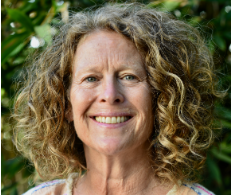 Yolande Snaith's choreographic and performing career spans over thirty years. Her range of artistic engagement is broad, from solo performance work to group choreography and dance theatre, choreographic commissions and improvisation ensemble practice. Her work has been presented internationally in more than fifteen countries, and she has created several dance films in collaboration with renowned film directors. Yolande has been commissioned to choreograph works for dance, theatre and opera companies internationally. Yolande's artistic roots lie in her native Britain, where she emerged in the mid 1980's as one of the UK's most innovative young choreographers, at a time when the European dance theatre scene was rapidly evolving. Having trained in visual art at Wimbledon Art School UK, and dance and theatre at Dartington College of Arts UK, the foundations of her artistic practice are multidisciplinary. Between 1985 and 1990 Yolande created a number of full length solo and duet works which toured the British dance venues and European festival network, with support from the Arts Council of England, and the British Council. Yolande received a number of dance awards including; two Digital Dance Awards, a Barclays New Stages Award, the Bonnie Bird Choreography Award and three Time Out/Dance Umbrella Awards. 

Yolande's UK company, Yolande Snaith Theatredance was established in 1990 with funding support from the Arts Council of England. The company's work was renowned for its innovative collaborations with composers, designers, writers, dancers and actors, creating striking visual and theatrical worlds with their own unique performance vocabulary and internal logic. The company created and toured eleven full length works between 1990 - 2004, visiting dance festivals and venues in France, Germany, Belgium, Holland, Italy, Spain, Romania, Lithuania, Isreal, Greece, Hungary, Austria, Ireland, Switzerland, UK and Scotland. One of Yolande Snaith Theatredance's most renowned works, Blind Faith won the Prix D'auteur du Conceil Generale de la Seine-Saint-Denise, 1998.

Yolande has received commissions from dance, theatre, opera, film and television companies, including the English National Opera, Birmingham Dance Exchange, Transitions Dance Company, CNDC, Ricochet Dance Company, The Verve, Paines Plough Theatre Company, McCaleb Dance, Jean Isaac's San Diego Dance Theater and Trolley Dances and the Hungarian State Theatre of Cluj. Yolande has created eight dance films in collaboration with a range of directors, designers and composers, including director Ross MacGibbon, composers Graeme Miller and David Coulter, and designer Robert Innes-Hopkins. Should Accidentally Fall (1992), Swinger (1996) and Tablecloth Garden (2000) were all screened on television stations internationally, including the BBC and Channel 4. In 1997 Stanley Kubrick commissioned Yolande to choreograph his final film Eyes Wide Shut, and in 1999 she was the choreographic adviser for David Hinton's film Birds, which was the overall winner of the 2001 Monaco Dance Screen Awards. 

Yolande moved to the US in 2002 to join the faculty of Theatre and Dance at UC San Diego, and since then her choreographic and performance work has diversified through a broad range of artistic collaborations, commissions, site specific works, improvisation ensembles, film and solo projects, with performances in Los Angeles, San Diego, Germany, France, Holland, UK, Romania and Hungary. IMAGOmoves was established in 2006 as an artistic 'umbrella' for collaborative projects with other artists and performers. Since its inception IMAGOmoves has created nine full length collaborative dance works and several shorter pieces, including large group site-specific events in urban city locations, to intimate smaller group and solo work presented in a range of venues, from the Hungarian State Theatre of Cluj, Romania, to San Diego's alternative performance spaces such as SUSHI Visual and Performing Arts, Space4art, The White Box and The Geoffrey Theatre Off Broadway, and the California Institute of Telecommunications and Technology Calit2.

Since relocating to the US, Yolande has fostered collaborations with renowned dance and theatre practitioners, composers and designers on numerous international projects including; theatre directors Gabor Tompa and Robert Castro; composer / sound designers  Shahrokh Yadegari, Nick Drashner, Ryan Welsh, Splash Yang, Stephen Kent and Kristopher Apple; scenic/projection designers Ian Wallace and Victoria Pertovich; lighting designers Thomas Ontiveros and Wen-Ling Liao; co-performer/ dance-makers Liam Clancy, Jess Humphrey, Mary Reich , Alicia Peterson Baskel, and Katie Duck; visual / performance artist Eleanor Antin; theatre company the Hungarian State Theatre of Cluj; film-makers Mark Freeman and Loren Robertson; music ensembles The Bach Collegium San Diego and musical directors Pierre Joubert and Rodolfo Richter.

Yolande has also created three full length solos works in recent years, One Hundred Feet (2011 - 2013), Once I Dreamed I Was a Dinosaur Swimming Backwards (2016), and most recently Of Body and Ghost (2019), presented in the Tête-a-Tête Opera festival, London, UK.