Phanésia Pharel
First-year MFA Playwriting Student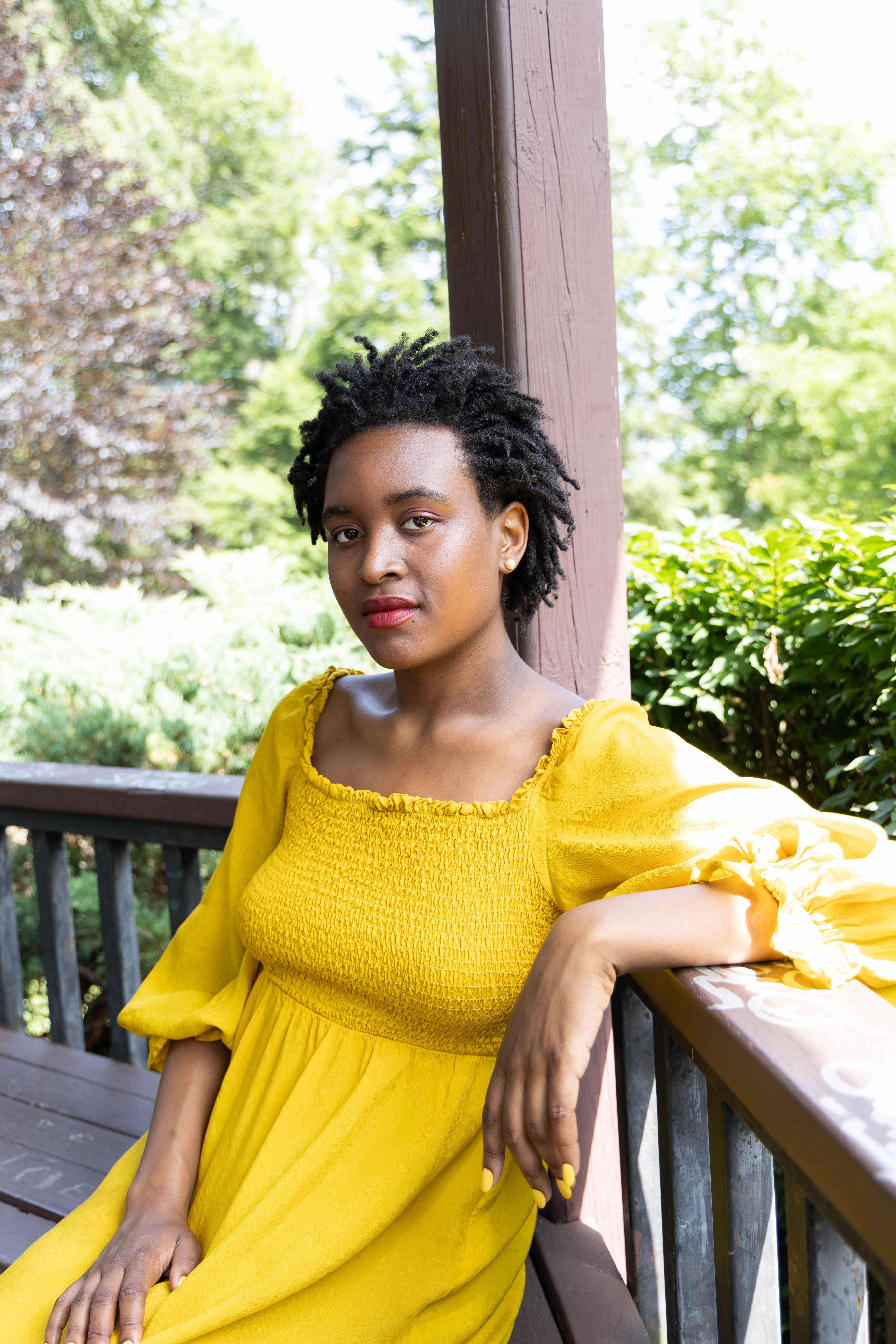 9500 Gilman Dr
Mail Code: 0344
La Jolla , California 92093
Biography
Biography
Phanésia Pharel is a playwright who grew up on a Dragon Fruit farm in Miami. Grounded in poetry and Afrofuturism she often writes about the divine metaphysical dilemma of colored girlhood. Her plays span revolutions, islands, and explores futures built on love by centering women's pleasure, safety, and joy. AKA hopeful and magical survivor stories for the young, poor, women, colored, and those audacious enough to be all of the above.
Full lengths: LUCKY (New York Stage and Film) . BLACK GIRL JOY (La Femme Productions A Woman's Storyland Prize, Frank Moffett Mosier Fellowship for Works in Heightened Finalist Prize, Jane Chambers Finalist, Bay Area Playwrights Festival Finalist, O'neill Semi-Finalist). Other Honors include City Theatre National Short Playwriting Finalist and Blank Stage "Future of Playwriting" Semi-Finalist. 
Phanésia is a member of the Obie award-winning EST/ Youngblood group. Commissions include City Theatre Miami, the Latinx Playwrights Circle & Pregones/PRTT Greater Good Commission and Thrown Stone Theatre. Residencies include New York Stage and Film, Echo Theater Company of Los Angeles, the Playwrights Center Core Apprenticeship and the Inaugural 068 Magazine Thrown Stone Theatre Fellowship. Publishing: Concord Theatricals, Smith and Kraus Best Plays of 2020, Reset Coalition 2020 Anthology and the City Theatre Anthology. 
She loves tv & audio too. Especially mysteries! Recent favorites include Single Drunk Female, Blood & Water, Maid, Red Collar and Homecoming. 
Education
Education
 BA: Urban Studies, Barnard College of Columbia University.