Rosie Glen-Lambert
Third-year MFA Directing Student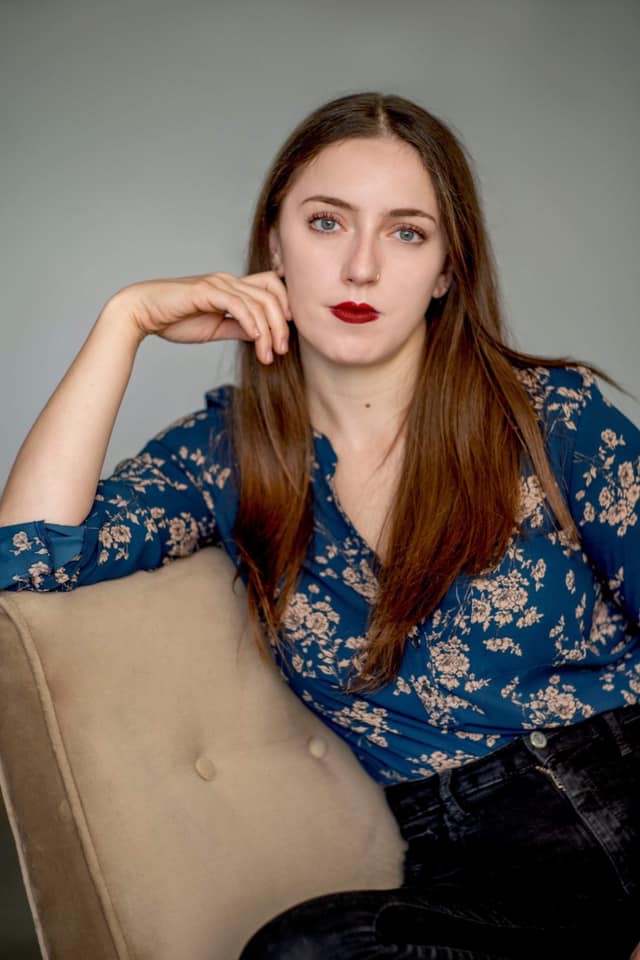 9500 Gilman Dr
Mail Code: 0344
La Jolla , California 92093
Biography
UCSD Credits
Education
Biography
Biography
Rosie Glen-Lambert (she/her) is a third-year MFA student and theatre director originally from Los Angeles. She is the Artistic Director and Founder of the award-winning Los Angeles-based theatre company The Attic Collective. Prior to beginning her graduate education, Rosie served as the Literary Manager of Inkwell Theater, a Los Angeles-based company that specializes in the development of new work. Rosie is known for her inventive storytelling, her "more is more" approach to props, and her commitment to the collaborative process.
Everyone sees movies. Everyone goes to concerts. So why is it that theatre is the art form that has been rejected by so many as stodgy, unwelcoming, and "not for" them? Rosie wants to make up for that bad production of Two Gentlemen of Verona you were forced to watch in middle school. She believes theatre should be relevant and inclusive, which has led her to a deep appreciation for new work, devised performances, and purposeful productions and reimaginings of classic works. She is committed to building a world where everyone sees the theatre as being a place where they belong by creating performances that are engaging, inclusive, and relevant.
Rosie received her BA in Theatre Arts from UC Santa Cruz in 2014. Shortly before leaving Santa Cruz to move back to her hometown of Los Angeles, she formed The Attic Collective, a theatre company devoted to new work and devised performances. In 2015, her theatre company's production of Dead Dog's Bone won the Encore Producer's Award at the Hollywood Fringe Festival, with Rosie nominated for Best Direction. The Last Croissant, her second Hollywood Fringe Festival production with The Attic Collective in 2019, was nominated for numerous awards and won Best of the Broadwater, Best Ensemble Production, and the coveted Top of the Fringe Award. In 2023, the company's production of Iphigenia in Splott under her direction was nominated for Top of the Fringe and Best Solo Performance and received the Best of the Broadwater Award. 
Rosie has worked as a director, assistant director, dramaturg, producer, and theatre educator at theatre companies across and beyond Southern California, including Bootleg Theater, Portland Center Stage, Sacred Fools Theater Company, Inkwell Theater, La Jolla Playhouse, and Son of Semele Ensemble. A proud Jewish Director, she was named a 2020 Theatremacher by the Alliance for Jewish Theatre.  
UC San Diego Credits: नेहा & Neel, The Winter's Tale, Machinal, Limp Wrist on the Lever, The Elaborate Entrance of Chad Deity, Business Ideas (staged reading).
UCSD Credits
UCSD Credits
नेहा & Neel
The Winter's Tale
Machinal
Limp Wrist on the Lever
The Elaborate Entrance of Chad Deity
Business Ideas (staged reading)
Education