Lisa Porter
Stage Management Faculty / Head of Graduate Stage Management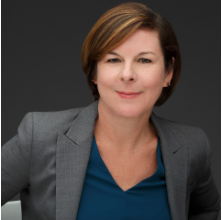 (858) 534-1080
9500 Gilman Dr
Mail Code: 0344
La Jolla , California 92093
Biography
Education
Office
Biography
Biography
LISA PORTER (s/hers) is a Professor of Theatre and Dance at the University of California, San Diego. She teaches stage management, collaboration, and topics related to integrated performance management.
Professor Porter has worked on productions on six continents. Her career has included international projects with Laurie Anderson, Mikhail Baryshnikov, Anne Bogart, Hal Hartley, Yo-Yo Ma, Silkroad Ensemble, White Oak Dance Project, and Robert Wilson. She has collaborated extensively on multiple intercultural productions with Singaporean director Ong Keng Sen and TheatreWorks Singapore. Her New York and Regional credits include productions with Christopher Ashley, Doug Hughes, Charles Busch, Jonathan Demme, Richard Foreman, Tina Landau, Kenny Leon, Suzan-Lori Parks, Darko Tresnjak, and Mark Wing-Davey. She has also produced and stage managed non-profit and corporate events since 1996.
In 2020, Professor Porter co-published the book Stage Management Theory as a Guide to Practice: Cultivating a Creative Approach, and We Commit to Anti-Racist Stage Management Education, an essay on HowlRound Theatre Commons, with Yale Professor Narda E. Alcorn. Her work has been featured in the New York Times, A Call to Diversify Those Calling the Cues, and American Theatre, Managing the Stage, and Managing Expectations.
Professor Porter is also a 2020-2022 Changemaker Faculty Fellow, through which she co-created the project Disability, Inclusion, Advocacy: Performing Arts and Community Impact, which explores the history of disability in the United States in connection with how people with disabilities are represented in the performing arts.
Her academic research includes exploring the foundational principles of inspired collaboration by investigating the intersection between the collaborative environment, and recent developments in psychology, group dynamics, and neuroscience. In both her teaching and research, she investigates collaboration in the context of interdisciplinary and cross-cultural contexts. Professor Porter has a strong interest in the relationship between disability and performance, and has served as an advisor to many theaters as they develop sensory-friendly performances.
She has a theatre and management degree from Earlham College, as well as an MFA in Stage Management from Yale School of Drama.
Education
Education
MFA, Yale School of Drama
Office
Office
Galbraith Hall 312
Office Hours
Mon. 10am - 12pm
and by appointment