Everybody 
by Branden Jacobs-Jenkins
directed by guest director Daniel Jáquez
Performance Dates
TBA
Venue
Mandell Weiss Forum Theatre
Ticketing
TICKET LINK COMING SOON
Please contact our virtual box office at tdpromo@ucsd.edu if you need help with a promo code.
Please note: for Winter performances, only active UCSD community members (students, faculty, staff) may purchase tickets.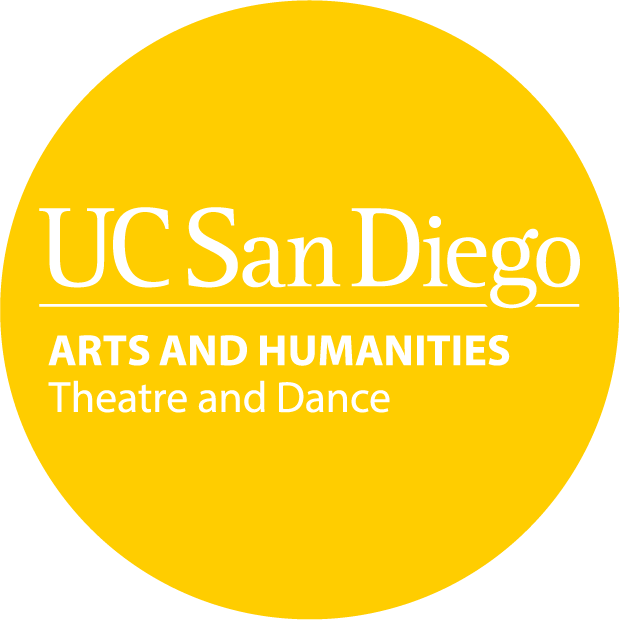 Stay tuned for a full digital program!
The Cast
Girl/Time - Lisette Velandia
The Creative Team
Director: 

Daniel Jáquez
Scenic and Projections Designer: Elizabeth Barrett
Costume Designer: Daniella Toscano
Lighting Designer: Shelby Thach
Sound Designer: Salvador Zamora
Associate Video Designer: Harrison Foster


Assistant Costume Designer: Grace Wong


Assistant Lighting Designer: Elba Emicente


Assistant Director: Mia Van Deloo




Assistant Director: Raina Duncan


Production Stage Manager: Allison Bailey


Assistant Stage Manager: 

Stephanie Carrizales




Assistant Stage Manager: 

Hannah Gallagher




Dramaturg: Emmajo Spencer




PA: Angela Park




  
Director's Statement
The play The Somonyng of Everyman, written in the 15th century, is an allegorical morality play intended to guide humanity towards salvation. Our play, EVERYBODY by Branden Jacobs-Jenkins, with wit, humor, and the realness of present-day society, allows us, when confronted by death, to ask fundamental questions regarding the behaviors and the priorities in our lives.
It is said that everybody dies, that what's important is the journey. Nonetheless, what do we actually do when we are faced with death? Do we take inventory, do we look back, do we look forward? Who do we do the looking with? Will we be alone? What do we take with us?
About the Director
Daniel Jáquez (he/him/his) who recently relocated from New York to San Diego, is originally from Ciudad Juárez, Chihuahua, México—traditional territory of the Manso, Apache, Jumanos, and Rarámuri people.
In San Diego Jáquez cofounded TuYo Theatre whose goal is to create and produce Latinx theater; The Old Globe invited him to be an inaugural Classical Directing Fellow and commissioned him to create plays with the City Heights community to celebrate Día de Muertos; He is a proud Artistic Trustee of Diversionary, the third oldest LGBTQIA+ theater in the country.
In NYC Jáquez served as a member of the Advisory Committee for The Lark's México/U.S. Playwright Exchange Program, a program he has continued as the San Diego/Tijuana Playwright Exchange. He has translated plays by award-winning Mexican playwrights and his translations have been published by NoPassport Press, The Mercurian, and Asymptote. He worked as Director and co-founder of Unit52, Intar's acting company; Director of INTAR/Jerome Foundation NewWorks Lab festival producing four plays by emerging Latinx playwrights annually; Co-founder and Artistic Director of Calpulli Mexican Dance Company.
In Portland, Oregon, Jáquez spent a season serving as Interim Artistic Director of Milagro Theatre where he'd been an associate artists since 2001. He directed several productions in Spanish and English and was awarded a DRAMMY for outstanding direction of a play.
Jáquez earned an MFA in Directing from the American Repertory Theater/Moscow Art Theater Institute at Harvard University and a BS in Mathematics from the University of Texas. Visit danieljaquez.com to learn more.