In the Red and Brown Water
 
In the Red and Brown Water
by Tarell Alvin McCraney
Performance Dates
February 25 & 26 @ 7:30pm
February 26 @ 2:00pm

 
Venue
Theodore and Adele Shank Theatre
Content Warnings
Flashing Lights, Self Harm, Blood, Strong Language, Illness, Death, Infertility
Ticketing
Please contact our virtual box office at tdpromo@ucsd.edu if you need help with a promo code.
Please note: for Winter performances, only active UCSD community members (students, faculty, staff) may purchase tickets.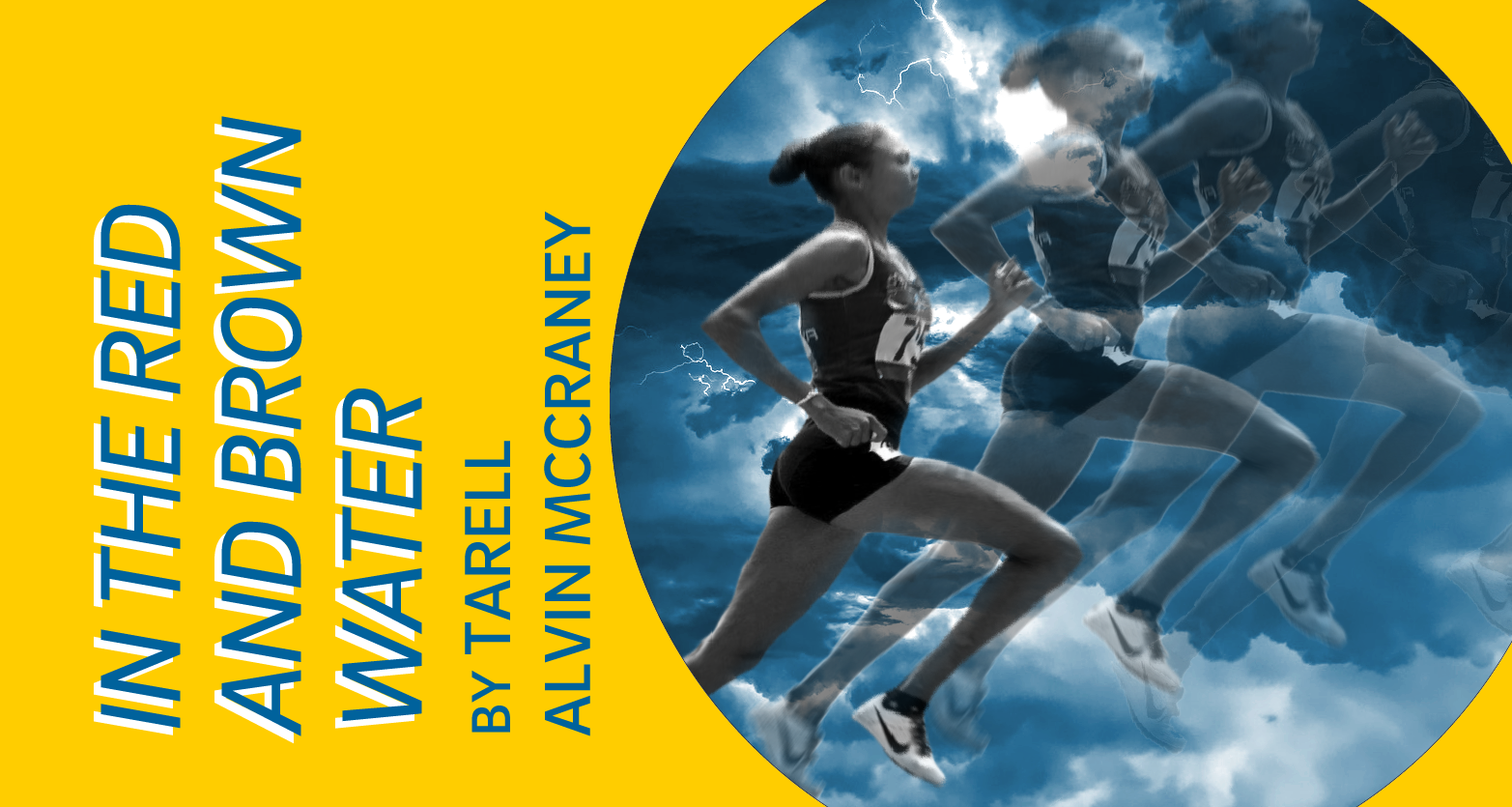 February 25 @ 7:30pm
In the Red and Brown Water by Tarell Alvin McCraney. Directed by Cambria Herrera. Shank Theatre.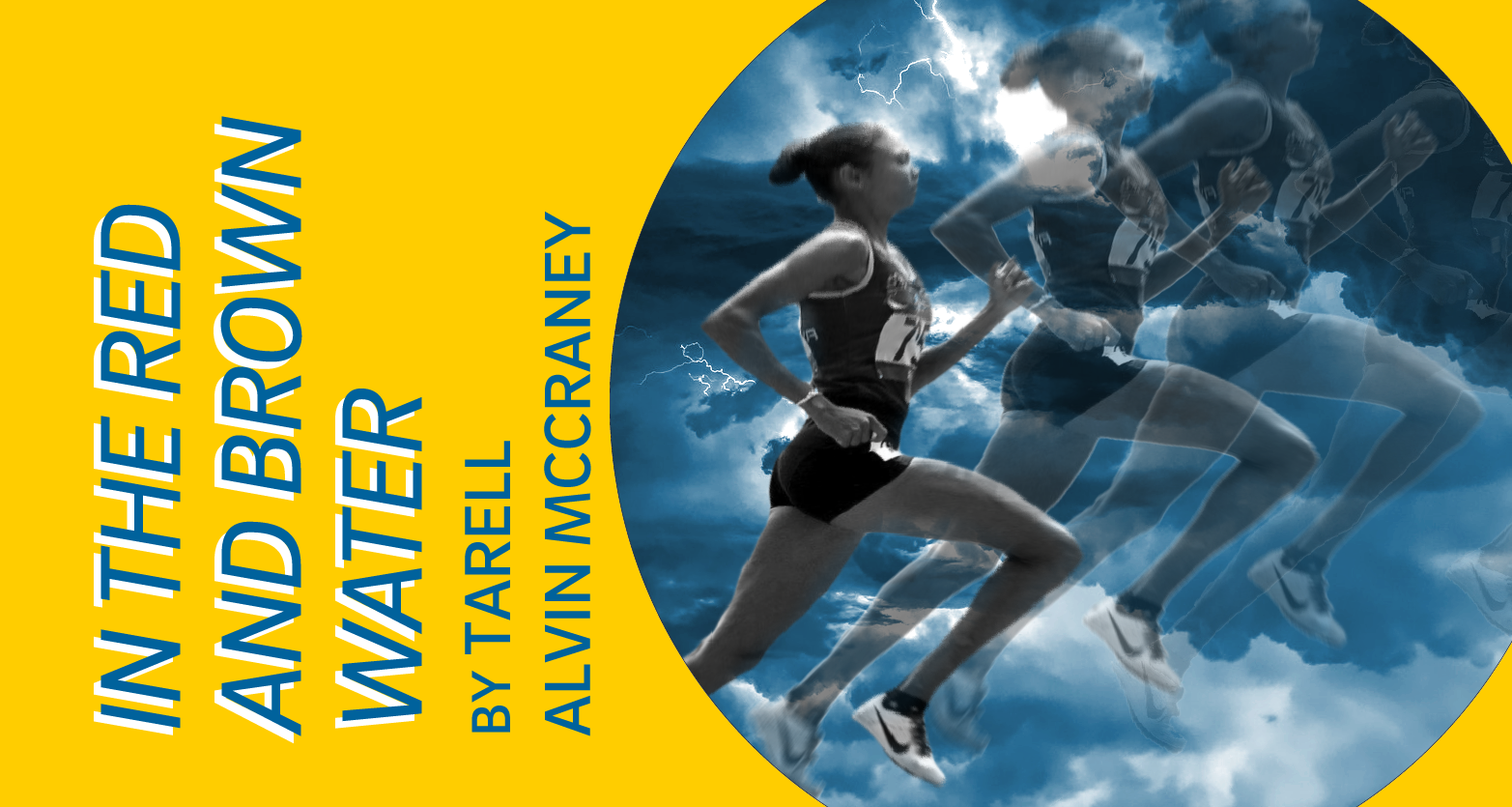 February 26 @ 2:00pm
In the Red and Brown Water by Tarell Alvin McCraney. Directed by Cambria Herrera. Shank Theatre.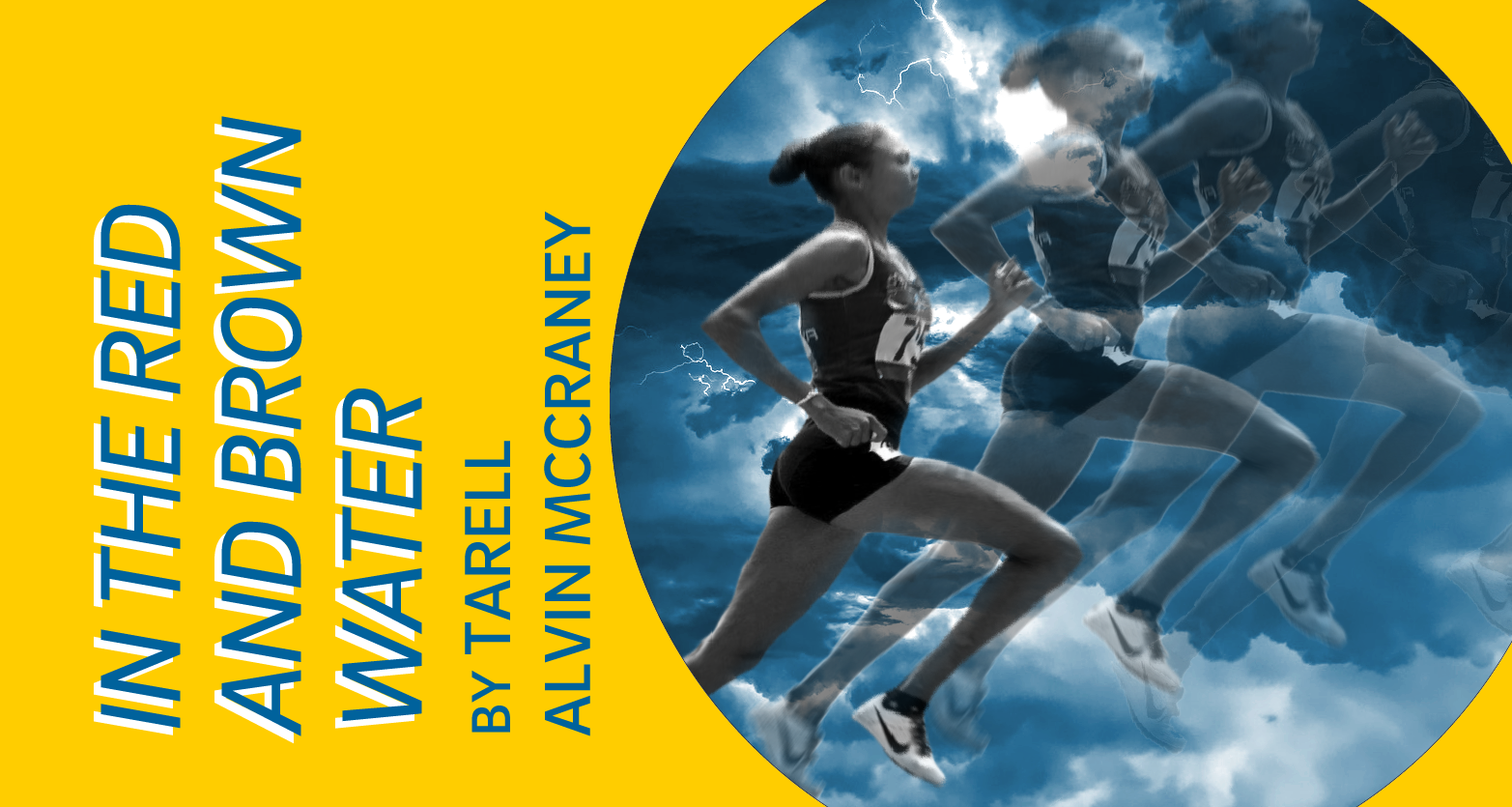 February 26 @ 7:30pm
In the Red and Brown Water by Tarell Alvin McCraney. Directed by Cambria Herrera. Shank Theatre.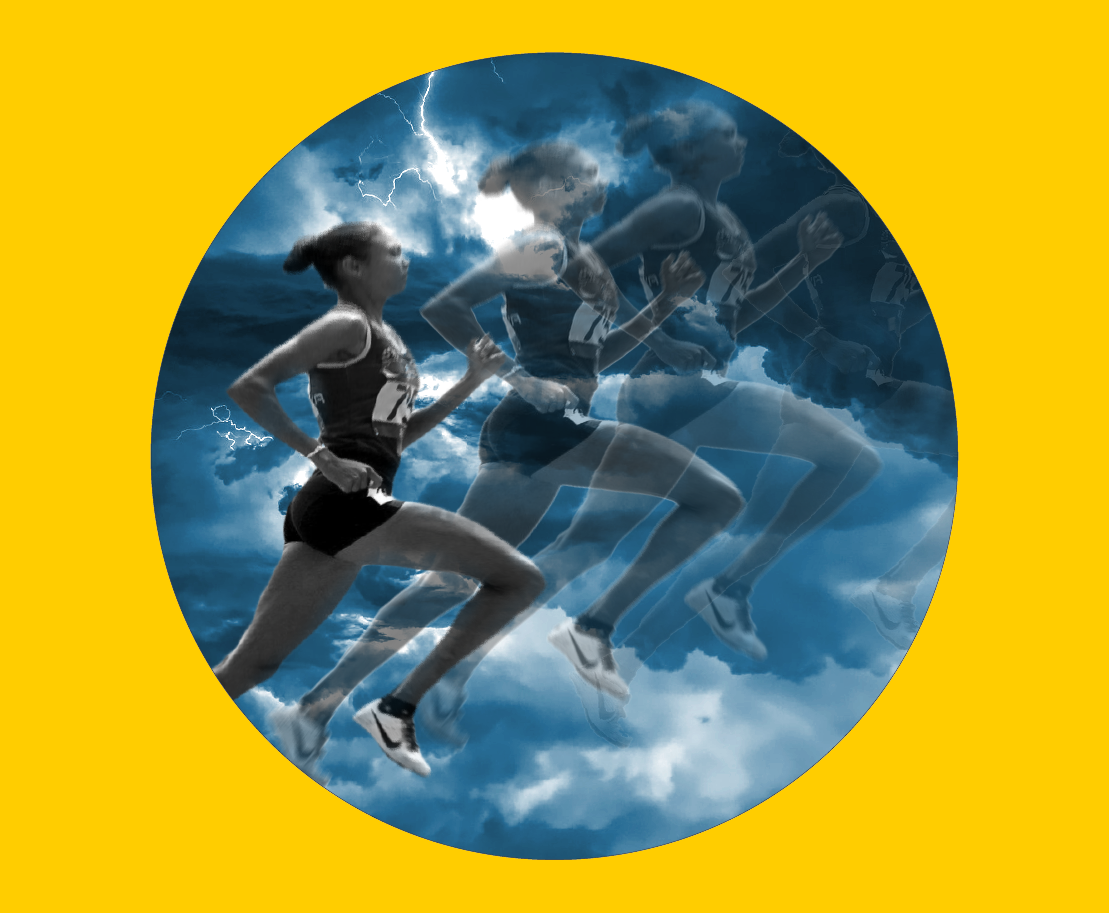 Click image to view full digital program!
The Cast
Shun - Kali Boston
Nia - Aaronne Louis-Charles
The Man From State/O Li Roon - Michael Kendrick
The Creative Team
Director: 

Cambria Herrera


Scenic Designer: Raphael Mishler
Costume Designer: Natalie Barshow


Lighting Designer: Caroline Andrew


Sound Designer: MaeAnn Ross MFA '20


Movement, Song and Percussion: Juan Carlos Blanco


Assistant Director: Jaz Johnson
Vocal Coach: Robin Mikes Buford
Vocal Coach: Ursula Meyer

1st Assistant Director: Kali Boston

2nd Assistant Director: Jose Gonzalez

Assistant Costume Designer: Elise Wesley


Assistant Costume Designer: Kaitlyn Dunn


Production Stage Manager: Gillian Lelchuk
Assistant Stage Manager: Caleb Cook


Assistant Stage Manager: Joseff Paz


Faculty Mentor: Robert Castro

 
About the Play
A Fast and Loose Play on Spanish Yerma and African Oya/Oba
In The Red and Brown Water is McCraney's take on Yerma by Federico García Lorca, recontextualized to a predominantly Black, Louisiana housing project. It centers a woman coming of age, who with the speed of the wind on the track and her undeniable grit fights the pressures and abuse around her to create her place in the world. Inspired by the Orisha's of Yoruba mythology, McCraney connects one young woman's story to the eternal nature of gods, humankind, and the elements, asking, "Can the young and feminine survive a world that teaches them to sacrifice for others but nothing about loving themself?"

  
Director's Statement
With this play in 2022, we have the unique opportunity to build on the conversation started by womanists, our queer and feminist ancestors, the Black Lives Matter movement, the Me Too movement, the courageous act of Simone Biles stepping away from the Olympic competition, and the question she and 156 other women who publically came forward expressing their sexual assault experiences brought up for us, the question of "How are we as a society failing our young girls?" While holding up a mirror to this tragic state of our world, this play tugs on me to love myself for my mere existence. It reminds me that I don't have to be giving, excelling, or healing in order to be worthy of love or time on this planet, It calls me to love on my queerness: the parts of me that are a duality, like the characters in this play who are both masculine and feminine, queer and maternal, ferocious and soft, resolute and mailable, enduring and mortal. This play gives as much poeticism to the moon as the way a person walks into a room, calling us to look at the spiritual, the unnamable, the painfully tragic, the ecstatically joyful, and also the mundane moments of our lives with reverence. The very young protagonist of this play inspires us to keep living, no matter if we're trapped by poverty, grief, discrimination, anxiety, infertility, abuse, or something else.
About the Director
Cambria Lorene Herrera is a second-year MFA student from Garden Grove, California. They were most recently based in Oregon, where they co-founded and facilitated The AGE Theatre Collective to empower the resiliency of Portland's female and non-binary artists of color. Selected credits: World Premiere Adaptation of King Arthur at Long Beach Opera (Assistant Director), Yellow, Yellow, Yellow at Red Balloon Theatre Collective (Director and Co-producer) Romeo and Juliet at Penguin Productions (Director), Peter/Wendy at Bag&Baggage Productions (Tiger Lily), As One at Portland Opera (Assistant Director), and The Balkan Women at George Fox University (Director, awarded Meritorious Achievement by Kennedy Center American College Theatre Festival, Region 7). Cambria is a graduate of George Fox University, where they earned their BA in Theatre, and an AGMA Union Member.
Full resume/portfolio at cambriaherrera.com
About the Playwright
Tarell Alvin McCraney is an acclaimed writer. His script In Moonlight Black Boys Look Blue is the basis for the Oscar-winning film Moonlight directed by Barry Jenkins, for which McCraney and Jenkins won an Oscar for Best Adapted Screenplay. He wrote the film High Flying Bird which premiered on Netflix directed by Steven Soderbergh. McCraney's plays include MS. BLAKK FOR PRESIDENT (co-written with Tina Landau), The Brother/Sister Plays trilogy, Head of Passes, Wig Out!, and Choir Boy which was nominated for four Tony Awards. McCraney is the recipient of a MacArthur "Genius" Grant, the Whiting Award, Steinberg Playwright Award, the Evening Standard Award, the New York Times Outstanding Playwright Award, the Paula Vogel Playwriting Award, the Windham Campbell Award, and a USA Artist Award. He is currently Chair of Playwriting at Yale School of Drama; an ensemble member at Steppenwolf Theatre Chicago; and a member of Teo Castellanos/D-Projects. McCraney is currently working on an original scripted TV series, David Makes Man, for Oprah Winfrey's OWN Network, produced by Michael B Jordan and Page Fright Productions.