peerless
by Jiehae Park
directed by Tyler Nii, BA student
Performance Dates
November 19 @ 7:30pm
November 20 @ 2:00pm
November 21 @ 7:00pm

 
Venue
Theodore and Adele Shank Theatre
Ticketing

Please contact our virtual box office at tdpromo@ucsd.edu if you need help with a promo code.
Please note: for Fall performances, only active UCSD community members (students, faculty, staff) may purchase tickets.
Content Warning
This play contains themes of racism, ableism, death, physical violence, sexualized content, fire, and body shaming.
Please note the production contains flashing lights, strobe, or other lighting effects that might affect a photosensitive person.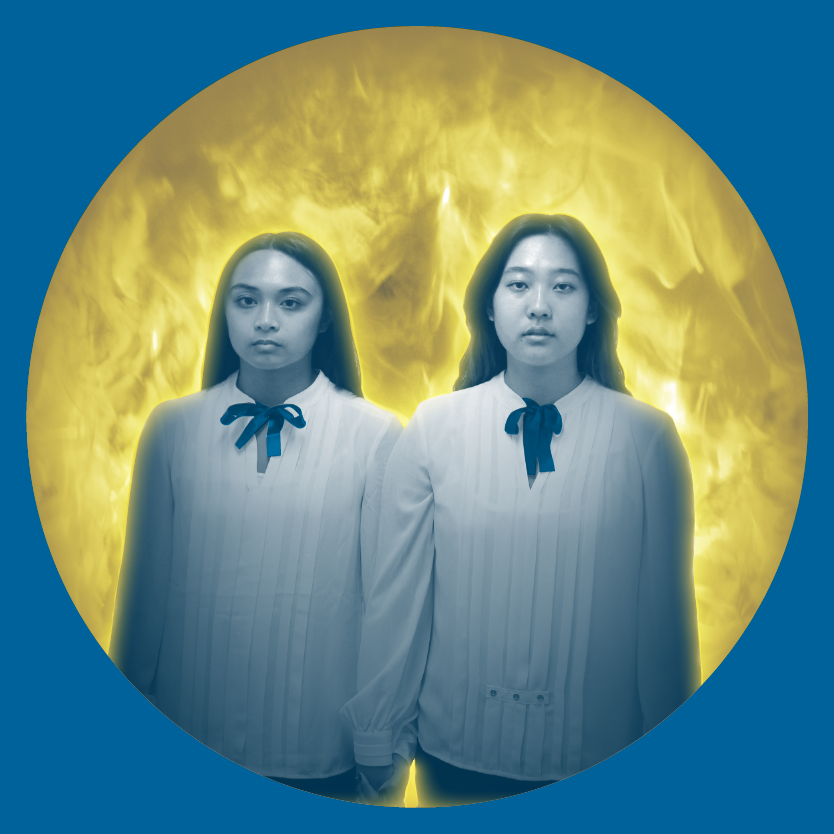 Click image to view a full digital program!
The Cast
M: Jeana Yoon
L: Rachel Halili
D: Michael Kendrick
DG: Mariella Floum
BF: Gabriella Marie Johnson
The Creative Team
Director: 

Tyler Nii


Scenic Designer: Michael Wogulis


Costume Designer: Grace Wong


Lighting and Video Designer: Shelby Thach
Sound Designer: Salvador Zamora
Assistant Costume Designer: Jason Chien
Assistant Sound Designer: Caleb Foley
Production Stage Manager: Emily Searles


Assistant Stage Manager: Caleb Cook




Assistant Stage Manager: Jonathan Fong




About the Play
Flash back to the turn of the 2010's, Asian Twins M and L eagerly await their acceptance letter to The College, a guaranteed path to success. The College only takes one. M, an Asian woman, the top of her class in grades and beauty, and a perfect candidate is not that one. Her spot at The College is usurped by a boy, who has nothing she does. So, the twins hatch a plan and decide to do the most logical thing possible, murder him. How far will we go to get what we want? The twins are so close to fulfilling their dreams, and now have only one thing standing in their way.
About the Director
Tyler Nii is a third-year undergraduate student at UC San Diego. They are an Asian American, Non-Binary person originally from Arizona. They are a multi-disciplinary artist with a range of experience and skills. Their previous work with UCSD includes Trojan Women (ASM/Editor) and Exotic Deadly (Or the MSG Play) (Assistant Director). Other work includes Nothing as It Dreams (Director/Editor, Company 157), Big Fish (Editor, Muir Musical).
About the Playwright
Jiehae Park is an award winning playwright, TV writer, and performer, former Tow Fellow and Hodder Fellow, current NYTW Usual Suspect, Lincoln Center Theater writer in residence, and New Dramatists. She has a BA from Amherst and MFA from UCSD. Jiehae Park's plays include peerless, Hannah and the Dread Gazebo, Here We Are Here, The Aves, contributions to Wondrous Strange, and the book for the upcoming musical Kill the Boyband.