The Winter's Tale
March 2 - March 11 | Arthur Wagner Theatre
About the Show
In The Winter's Tale by William Shakespeare, we find ourselves in the Kingdom of Sicilia, where King Leontes has become suspicious that his wife, Queen Hermione, is pregnant by his best friend, King Polixenes of Bohemia. He commands his trusted associate Camillo to poison Polixenes, but instead the two flee back to Polixenes' kingdom of Bohemia. This fuels Leontes' suspicion of Polixenes guilt, and he turns his anger towards his wife. He publicly accuses Hermione, calls for her imprisonment, banishes their newborn daughter to the desert to die, and isolates himself from his community. At Hermione's trial, messengers return with a verdict from Apollo's Oracle, which confirms Hermione's innocence. But Leontes refuses to accept this, declaring the Oracle false and doubling down on his suspicion. The tension of this series of events proves too much for Hermione and Leontes' young son, Mamillius, who dies of a broken heart mid-trial. Upon discovering this, Hermione faints and is declared dead. The community is horrified and shattered. Leontes is instantly regretful, but it is too late. The Oracle's words hang ominously in the air, warning that "the king shall live without an heir, if that which is lost be not found".
The play then catapults 16 years into the future where we meet 16-year old Perdita, the lost daughter of Hermione and Leontes who was left abandoned on the shores of Bohemia. She has been adopted and raised by a local Shepherd who is unaware that she is the daughter of a King. Perdita has fallen in love with Prince Florizel, King Polixenes' son who visits her secretly, since she appears to be of low birth. When Polixenes finds out that his son plans to marry her without his consent, he becomes enraged and lashes out in a similar manner to Leontes in the first half of the play. History appears to be doomed to repeat itself, until Florizel and Perdita flee back to Sicilia with the help of Camillo to receive refuge in Leontes' Kingdom. The truth is revealed, and Leontes is reunited with his long lost daughter, his future son-in-law, and his old friend. All parties go to view a "statue" of Queen Hermione, which appears to come to life once Perdita's presence is announced. There is an excitement in the room of new beginnings, even as there remains a poignant awareness of all that remains lost. 
Our production of The Winter's Tale transports the story into modern American circumstances, imagining Sicilia and Bohemia as two towns in Appalachia, divided by the Shenandoah River. The Winter's Tale is a story about the fragility of community and the work it takes to rebuild, and our production will unpack the ways in which those ideas feel timely for an American audience. 
Content Warnings
Death, Death of a Child, Violence, Loud Sounds, Flashing Lights
Tickets
NOTE: All performances of "The Winter's Tale" are currently sold out.
The waitlist for future performances will open 45 minutes before ticketed times at the Arthur Wagner Theatre. All audience members interested in being on the waitlist must sign up in person.
Purchase tickets using the links below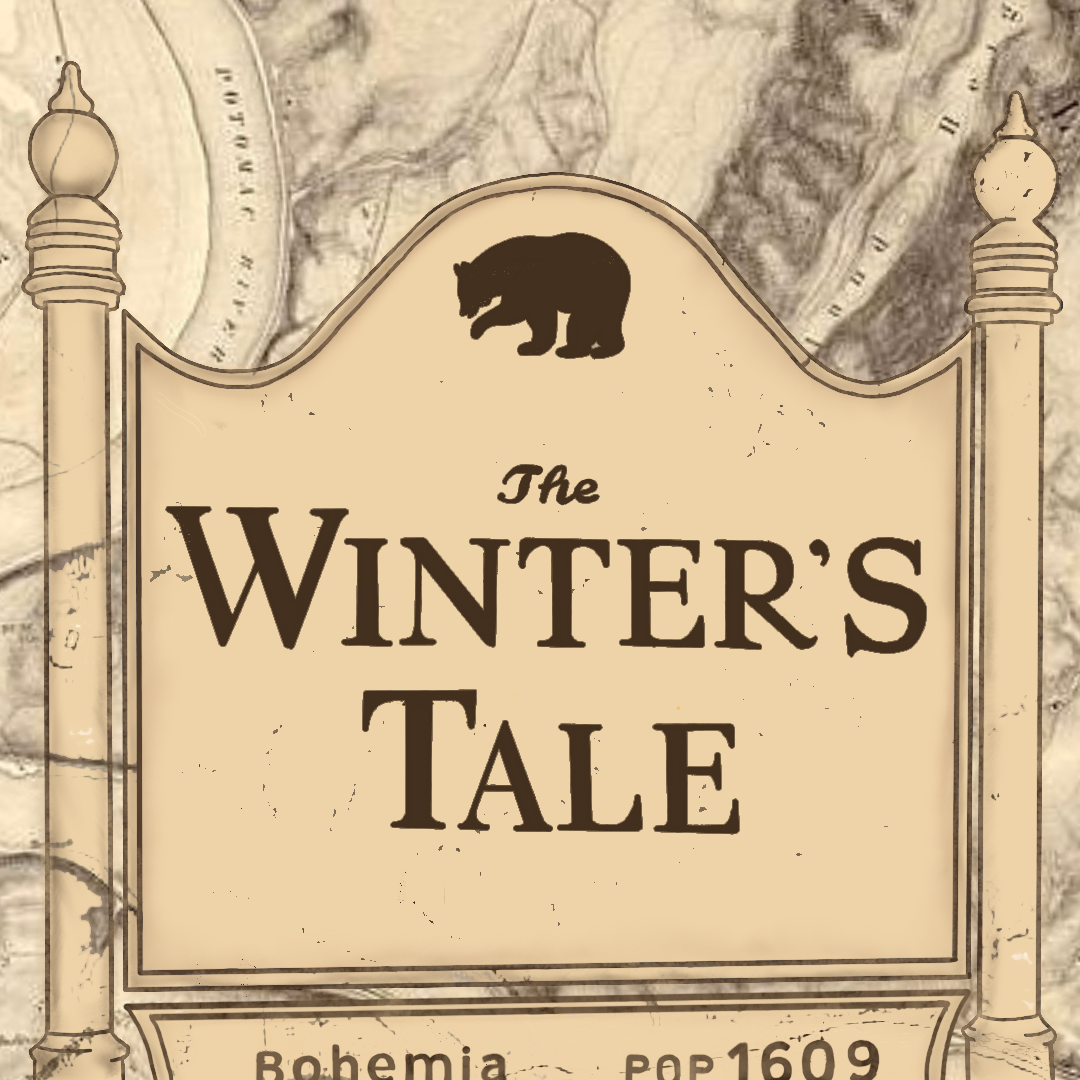 Click image to view digital program!
The Cast
Polixenes: Seth Gunawardena
Camillo: Michael Kendrick
Antigonus/Sheep Herder/Fourth Gentleman: Jaz Johnson
Emilia/Sheep Herderess: Rachel Hughes
Dion/Mopsa: Madison Hoffman
Mamillius/Sheep Herderess: Rachael Baum
Cleomenes/Sheep Herderess/Third Lord: Katherine Tewksbury
First Lady/Dorcas: Kaitlyn Witteman
Officer/Sheep Herderess/Second Gentleman: Mawce Dunn
First Lord/Sheep Herder/First Gentleman: Parsa Farnad
First Servant/Sheep Herderess: Maddie Schnack
Second Lord/ Second Servant/ Third Gentleman/ Understudy Florizel: Thomas Kyman Ho
  ick image to view a full digital prog