The MFA Acting class of 2023.
MFA Actor Showcase
Stay tuned for our in-person and virtual showcases and explore the work of our soon-to-be MFA graduates! 
The MFA Acting Class of 2023
Click the names and photos below to explore the work of each actor.
Virtual Showcase
View the virtual showcase below, or find our students on Breakdown Services! 
 Coming soon.
Showcase Program
Chewing Gum by Michaela Coel, featuring Taiwo Sokan and Junior Nyong'o
The Promotion by Agyeiwaa Asante, featuring Noah Keyishian and Morgan Nicholas Scott
Crashing by Phoebe Waller-Bridge, featuring Spencer McCabe Hunsicker and Sabrina J. Liu
Men by Alex Garland, featuring Abby Leigh Huffstetler and Junior Nyong'o
Whitney by Whitney Cummings, featuring Leovina Charles and Noah Keyishian
Set It Up by Katie Silberman, featuring Morgan Nicholas Scott and Taiwo Sokan
The Harvest by Samuel D. Hunter, featuring Spencer McCabe Hunsicker and Abby Leigh Huffstetler
Sula by Toni Morrison, featuring Leovina Charles and Taiwo Sokan
Gloria by Branden Jacobs-Jenkins, featuring Sabrina Liu and Noah Keyishian
Wainscoting by Henry Greenberg, featuring Junior Nyong'o and Leovina Charles
New York Showcase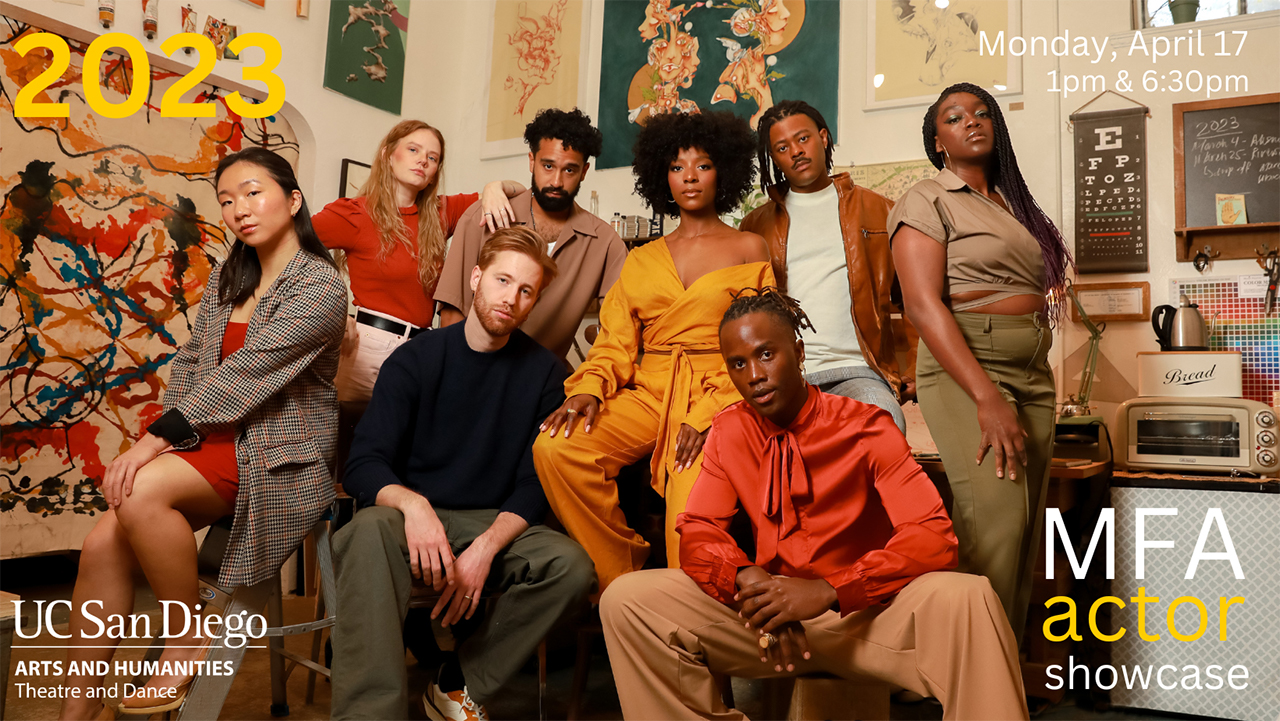 The University of California San Diego MFA Acting Class of 2023
present their 

2023 Graduate Showcase at Playwrights Horizons on April 17th at 1:00pm and 6:30pm

To RSVP follow click HERE or follow this QR code: