Drew Calandrella
Executive Advisor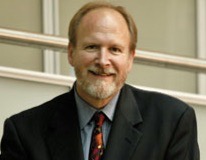 (858) 534-1080
9500 Gilman Dr
Mail Code: 0344
La Jolla , California 92093
Biography
Education
Office
Biography
Biography
Drew Calandrella has worked in higher education for over 40 years serving as faculty, advisor, counselor, and a variety of administrative roles including Director of Computing operations, Director of Financial Aid, Director of Admissions positions in California, Massachusetts, North Dakota, and New Jersey.  
He spent much of his career serving as the Vice President for Student and Enrollment Services on 3 different campuses before retiring in 2017 after 26 years in the California State University system.
Drew joined UC San Diego as the Interim Vice Chancellor for Student Affairs in March 2018 and continued as Executive Advisor to the Executive Vice Chancellor until July 2019.
Drew has been the Executive Advisor for the Department of Theatre and Dance since October 2020 and provides administrative support and leadership for the department and serves as Chair.
Education
Education
ABD/ED Higher Ed Administration/Organizational Management. University of Massachusetts/Amherst
M.Ed. Counseling/Student Personnel Services. The College of New Jersey
BA Psychology.  The College of New Jersey
Office
Office
Galbraith Hall 206