Department Chair Allan Havis interview with Composer & Sound Design faculty Michael Roth about his career.   
The Marshall Blog was created by current Department Chair Allan Havis with the support of Thurgood Marshall College on UCSD's campus when he was provost of the college from 2006-2016. With extraordinary interviews with many Pulitzer Award artists and journalists, it now features an interview by Havis with Composer & Sound Design faculty Michael Roth.
AH.

 
How did you fit in over 250 wondrous productions of soundscape and original music when you're not even close to hitting 65 years of age?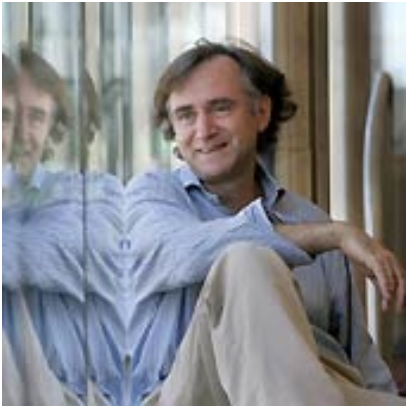 MR.
 I think the simple answer involves luck of the draw when it counted early on, when sound design and composition were not a given design credit as they almost always are now - and having skills in a lot of areas - composer/sound design/music director/pianist/orchestrator, etc. There was no training for sound design per se back then, luck of the draw probably had something to do with my being able to compose and design sound as well as coach actors for auditions and music direct too. I know that not every sound designer is a composer or necessarily has piano chops and vice versa, I'm lucky that I had enough skills to keep going in several different jobs, and they all came in handy. Of course nowadays, especially with my work as west coast rep for TSDCA I do my best to advocate, letting producers know that all of those skills should be compensated for individually, not necessarily as cause for discount - some theatre are good about that, others less so. Canada's Stratford Festival was contractually very good about it - films in general are better in fact. Tangentially, since you asked, what is interesting about thinking about what "65" means is learning a lot about medicare and how helpful it will be - and in turn very much agreeing with the idea that everyone should at least have access to medicare at all ages. It is interesting how that subject does in fact inform your work as an artist, as a composer and sound designer etc - whether academically or in the freelance world, dealing with unions etc - or working in Canada for that matter - but I digress.
AH.
 You have a long creative associate with Oscar, Emmy, Grammy winner and musical iconoclast Randy Newman. How did you start this impressive friendship on music and on living a life of musical thought?
MR.
 I first got to know Randy when I music directed MAYBE I'M DOING IT WRONG, a revue of his songs in New York in the early 80's - he wasn't involved with the production though we talked on the phone a few times. That show led to my first meetings with Des McAnuff, and finally working in La Jolla as resident composer when the playhouse got started - and a revised production of MAYBE at the Playhouse in its second season. That's when Randy and I actually sat at a piano together which led to my realizing how badly I was playing his songs back then - which led to my becoming a better pianist and to editing the books of his music such that pianists can play his music well, accurately and with a good sense of style. The most valuable thing is that our friendship is based on music as a language we are both inspired by and continue to investigate. He has probably heard more of my music than anyone, and is always encouraging me to keep writing, for which I'm very grateful - he is the first one to say I'm a composer and sound artist who happens to, under the right circumstances, work with him on his music. It is, to be sure, great to be able to talk with him about Boulez, Fats Domino, Ray Charles, Mahler, Stravinsky, Ives, musical theatre and its travails - and of course America, especially now that we are in the midst of a peculiar madness of our own invention. That he is such a strong supporter of my Beckett piece and especially of THE WEB OPERA is enormously generous, I'm very grateful for that.
It is interesting to me, though I suppose not surprising given how much he's done for Disney, how many people I meet know him only for his TOY STORY/Disney work and have no idea how politically and aesthetically subversive he is in his own work. That has led to many discussions about what it's like to compose for others and to compose for yourself and how to navigate that - he does that as much as any sound designer in theatre, which led to a discussion that I hope was useful for the UCSD sound design students when they met with him.
AH.
 Can you speak to your deeply commercial sojourn as musical director and arranger of Disney's PRINCESS & THE FROG?
MR.
 I didn't think of it as deeply commercial per se as that might imply a value judgement that I would want to avoid as being perhaps simple minded. At the risk of sounding naive, it's a group of people working on a project really, just like so many projects - though clearly the corporate structure around Disney is formidable - I'd argue that almost every organization (not for profit theatres, academic institutions) has a structure, like Disney, that artists learn to deal with as intelligently or competently as they can. The highs and lows are not dissimilar. That being said, it is interesting to be part of an enormous machine developing something over a period of years - the script had been around for about 3 years by the time Randy and I came in, and my job really came about because of my years working with Randy, and teaching his music to singers and actors - he's never really done that job very much, and in this case, unlike the TOY STORY songs, they were all going to be sung by actors playing characters. Frankly, once you're involved, the process is similar to any sort of developmental process theatre projects go through. In this case, you record the dialogue and demo versions of the songs, sometimes with the actors, sometimes just with whoever is available at the time, as a temp track - and the animators create a first pass with still drawings that are not animated - and for year or so every 4-6 weeks there's a screening of the most recent version - a very rough cut with just story, drawings, voices overs, and no real animation. Everyone critiques that, the way one might after a reading in a basement with music stands/script in hand. Like tech work per se, the real animation is the last thing, as that is the most labor intensive part of the job, and you don't want to be in a position where the animation has to be redone (which can and has led to carpal tunnel!) - just as you don't want to rebuild a set from scratch in the middle of tech week. A lot of my work involved the audition process too, including a great time auditioning Alicia Keyes - long story as to why she's not in the final movie, though you can hear her version of a song Randy wrote that's not in the movie on my website. I did a lot of work with Keith David on Facilier's song and with Jim Cummings on "Evangeline," the love song to the lady in the moon sung by the firefly. The whole process of gearing your performance towards something that will only be heard and not seen is a very interesting exercise that I wish I could do with more actors sometime, just to experience what that can be like.
Click here for excerpts, including the Alicia Keyes track: 
https://rothmusik.wixsite.com/rothmusik/withrandy- newman
AH.
 Recently you launched an innovative Web Opera serial with each episode featuring a different character inches away from the computer cam. What inspired you to build this franchise as it were with tech obsessions? Why are the singers under 30?
MR.

 
THE WEB OPERA is very personal work that has evolved so personally for two reasons. One, great as it can be to think about writing new music/theatre or opera or a new musical, the process is daunting and no one knows if it will ever culminate in a real production; speaking as a composer, if it doesn't get to production, will it ever sound as you intend it to sound? Given that, for years I've been saying to potential collaborators that enticing as theatre might be, making a film was not impossible, we could simply create it as we saw fit and I could make it sound as full and eccentric as I would want to, without counting on a producer to hire musicians and sound artists needed for a theatre run etc. And - we could present it in the most potentially intriguing theatre and music space around - the web. Now, having launched it - at https:// www.thewebopera.com - it will simply be there as long as we wish, this "show" doesn't close on Sunday and wait for another production. I know various folks including teachers who are presenting THE WEB OPERA as a model for creating new work.
Second, probably most important - it's based true events, inspired by the tragic circumstances leading to Tyler Clementi's suicide. We realized that, as all of the action happened online, in and around a computer (or iPhone or iPad), the limitation of using that as our POV meant the violation of privacy central to the story would be experienced directly by a viewer who would violate the privacy of the characters in turn. Cyber abuse, a horrible phenomenon that we are only beginning to understand, is at the same time not hard to do, the means of production are in front of us all the time. It takes little or no effort to be casually cruel, whether you're a young student, a roommate or a president - and to show that in a new online opera gave THE WEB OPERA a mission that I'm proud to be a part of. Our first screening involved a discussion with members of THE MIGHTY, a suicide prevention organization, and just to see the effect their reaction to the work had over the people who were gathered made me proud that the piece can communicate effectively as it slowly but surely moves out into the world (someone just watched it online in Vietnam, and wrote to me about it!)
Our online lives and times are perilous, I'm not unaware of the irony of typing this sentence for a blog - with that, I think THE WEB OPERA is the most important and personal work I've composed, and if it leads to even one person at a time contemplating cyber abuse and being more aware of how to live responsibly with all we have, then it has succeeded. I'm very proud of that, and encourage all to please look at the first three episodes, and support the mission: 
https://www.thewebopera.com
AH.
 You have long ties to La Jolla Playhouse with 35 shows, nearly double that at South Coast Repertory 90 minutes north of campus, and you recently taught MFA Sound Design at UCSD. How did you enjoy teaching on our campus?
MR.

 
With the exception of the occasional guest artist gig, I've never taught, never applied to be part of that world, nor had I been asked to teach. When Victoria Petrovich and UCSD asked, I took it on not knowing how things would add up, but fortunately especially as the weeks went on, being a freelance artist for years was a worthwhile place to start, and in that spirit I enjoyed putting together a curriculum. I really did like the students and appreciated how, in the best sense, esoteric they were, and how they worked well with each other. I think they appreciated some of the things I had to offer, including work on musical analysis, film scores, underscoring that involved working with actors in the class, and meetings with other independent artists - in addition to Randy Newman, the students met with a Disney sound artist and a San Diego sound artist who doesn't work in theatre but creates her own work. I think it was also useful that I was able to talk about things that were not aesthetic - money, unions, budgets, health benefits - things that are a part of living the life here. So - I hope it was worthwhile, I know it was for me -
AH.
 You were once a delegate to the Baku Forum in Azerbaijan – it almost sounds like MISSION IMPOSSIBLE. Did you escape via helicopter or submarine?
MR.

 
Neither! It was a first class ticket to/from Baku via Istanbul - paid for by Azerbaijan; in many ways actually Istanbul, even its airport, is more dangerous. Seriously, Azerbaijan, under Soviet domination for so long, as it has became free of that has evolved into a complex and very much more open country. Beyond its complicated history, also it's oil rich, so there's great financial benefit to selling the Azerbaijani brand to the rest of the world and free markets. The government is investing a lot in selling the country's goods and the country itself to the rest of the world as a place worthy of investment and tourism - also whose culture is worth knowing about. To experience a country that has still many remnants of a totalitarian regime, certainly in terms of iconography, with a new air of sincere freedom, with all the good and bad that might imply (including a Trump tower in its skyline) is quite something. Also, there has never been a history of anti-semitism there, much to the surprise of many - I had interesting meetings with Jewish members of parliament. On the other hand, to see old versus new in terms of feminism was quite striking - within the circle of people I was with were women, having cooked, who would not sit a the dining room table with the men (they stayed in the kitchen) - a contrast to my having spent most of the same day with a woman who had just graduated from law school and had progressive political aspirations. So, like many places, it's a volatile time of change.
How I got there: for various reasons, I became involved with organizing concerts involving Azer Mugham musicians who are really extraordinary (most Americans don't know what Mugham is, please look it up, it's pretty amazing). Because Mugham is largely improvisational, derived from a well thought out structure, not unlike jazz, the concert involved me pairing the Mugham players with American Jazz musicians in LA and San Diego, so I got them together with my great friend Peter Sprague, the San Diego virtuoso jazz guitarist, all paid for by the Azerbaijani government, and the concerts were astonishing - I wish they could have been repeated. As a generous thank you for what I did, I was invited to the Baku Humanitarian Forum, a gathering of about 700 guests from around the world, to discuss, in general, the future. Interesting and worthwhile as that might sound, really it was in many ways a PR event as much as anything, no real work is accomplished per se, but I'm very grateful for the experience of meeting so many people from so many places - to talk shop informally with the Chief Justice of Croatia, him asking me about working for Disney, me asking him about Croatian Justice, while wandering around the Heydar Aliyev Center, an amazing building designed by Zaha Hadid, is not something I do everyday.
For more details about it all, including excerpts from the Mugham/Jazz concert and photos of that great building: 
https://rothmusik.wixsite.com/rothmusik/azerbaijani-mugham-and-the-baku-forum
AH.
 Many of your compositions have a lush, complex dimensional sound that sounds like homage to neo-classical composition. Is that accurate and is that conscious?
MR.

 
That is probably accurate, thinking of my work as Neo-classical to some extent. At the risk of some academic arguing with me (!) - I'd say that it's not a long throw from Neo-classic to post-modern and beyond to wherever we are now and are going. I think every generation of artists in their own fashion learns the many vocabularies that surround them - past and present - and their life's work involves learning how to make them all your own in a way that is not self-conscious. In my case, I was brought up on rock/roll, and didn't invest into classical musical (or dramatic for that matter) thought until relatively late. I spent some time while finally studying serious composition throwing away the early rock/roll influence to learn what made classical thinking work, but then at some point realized it was all a part of me, regardless - and once an artist figures that out, hopefully you have enough at your disposal to write your own music/create your own work for a lifetime. So, though maybe not an "homage' to Neo classical composition, the somewhat lush complexity in my work might be akin to let's say the Neo-classical In Stravinsky's work, he on a much much higher plain - he took the music and musical ideas of his world and heritage and applied, as Bernstein put it, tonal/musical/neo-classical fresheners to them. Combining those with various techniques like serial composition surrounded me when I first studied. Combining all of that with what digital technology has brought to the plate has led to where I'm probably at now - clearly my work, certainly the score for THE WEB OPERA, is the work of a composer who does a fair amount of sound design and mixing in a lap top - something Igor and Lenny didn't and couldn't do, it wasn't around for them - something The Beatles did to an extent, as it was part of their world, and their world is really the first thing I listened to when I wondered what it might be like to take music and sound seriously. Having said all that, the layering in my work in sound and music is I think an honest reflection of interesting orchestral study and interesting sound study, and therein is perhaps the complexity that one might think of as Neo-classical - hope that answers the question and is helpful (whatever that might mean!) Thanks for asking, happy to contribute some words and thoughts to the UCSD Blog.
BIO:
Michael Roth
 is a composer, sound designer, and musician whose work has been called "music one could imagine Ives composing had he encountered rock-and-roll and beat poetry." He has composed chamber music, film scores, dance music, opera and music/theatre, and especially music and sound design for theatre, having created scores for over 250 productions at major theatres throughout North America. Recent projects include: HENRY IV with Tom Hanks as Falstaff, directed by Daniel Sullivan; THE TEMPEST with Christopher Plummer (both on stage and film), and Plummer's solo show A WORD OR TWO, both directed by Des McAnuff; JEWS & BASEBALL (PBS), narrated by Dustin Hoffman; three piano sonatas - FATS NOVEMBER, TUESDAY FOR TOY PIANO and SHEETCAKE; collaborating with Stacy Keach on PAMPLONA, Stacy's solo show as Hemingway, written by Jim McGrath, directed by Robert Falls at the Goodman; his chamber opera THEIR THOUGHT & BACK AGAIN, available via iTunes and Amazon; and IMAGINATION DEAD IMAGINE, his music theatre treatment of Samuel Beckett's text, authorized by Beckett, for string quartet, voices and laptop - recently premiered in Los Angeles and San Diego, with its European premiere in Prague at the Beckett & Technology Conference. Michael is also known for his many collaborations with Randy Newman, including musical direction and arrangements for Disney's THE PRINCESS & THE FROG, orchestrations for FAUST, recently revised for Encores! in New York, and editing five definitive songbooks. His work includes music composed for Broadway, off-Broadway, Canada's Stratford Festival, as a resident artist at both South Coast Repertory (57 productions) and La Jolla Playhouse (35 productions), and collaborations with, among many others, Anne Bogart, Culture Clash, Peter Sellars, Tom Stoppard (two American premieres), Mac Wellman, MacArthur Fellows Sarah Ruhl and Samuel Hunter, and, as a pianist, singers from Alice Ripley to Madonna, Marni Nixon, and Alicia Keyes. Current works-in-progress include collaborations with Richard Montoya and Roger Guenveur Smith and new music/theatre with Frances Ya- Chu Cowhig. Having studied with William Bolcom at the University of Michigan, he has composed for the UN, UCLA's Center for International Medicine, is a Finale notation spokesperson, a founding member and west coast rep for the Theatrical Sound Designers & Composers Association, and was for a time the lecturer in Sound Design at the University of California, San Diego.
His new work, THE WEB OPERA, on innovative online filmed opera based on true events, composed to fight cyber abuse and support suicide prevention, is online now: 
https://www.thewebopera.com
 For more info: 
http://rothmusik.wixsite.com/rothmusik